Skip to main content
Introducing the International Centre for Customer Centricity
We have some exciting news!
Our new London studio is opening at the beginning of December. As a 'people first' consultancy cxpartners is dedicated to leading innovative user centric projects, inspiring those we work with and ensuring that we're focused on the right, most valuable outcomes for our clients. Our office environment is critical to making sure that the right work is done. Here's the inside track on what we've created.
Do come and visit us, and watch out for news on our launch events... coming soon!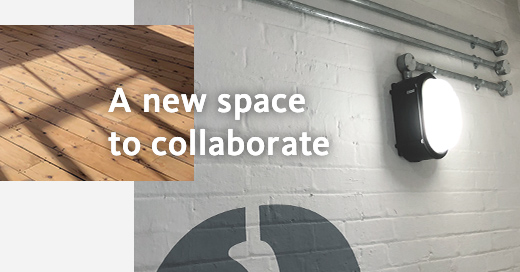 A space to collaborate around the voice of people
First and foremost, our work focuses on bringing the voice of people into the heart of complex organisations. A user centred approach makes sure that your customers get the products and services they need, whilst also making your business more successful. The closer we can work together in sharing insights to provide solutions, the better the outcome will be. The space is set up very much like a studio:
A huge space for us to walkthrough end-to-end services, identify where the pain points are, and how to fix them.
Large collaborative desks for project teams to work together - our clients and us in collaboration.
Dedicated project spaces with ample wall space for Post-Its
...and of course, a dedicated research lab providing the ability to bring the voice of people directly into the studio.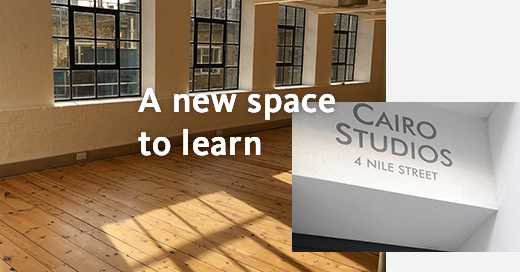 A flexible events and workshop space.
We've always focused on giving back to the industry that's given us so much. We're excited that the new space will include an area for up to forty people to come together and learn from each other, from us, and from renowned international speakers. Watch out for our breakfast and evening events (coming soon!) as well as short, sharp training courses much like the ones we've been running recently for Porsche UK. We've been helping their senior management team become more customer centric in the way they approach their services.
An international space for customer centricity
Over our fifteen years in business, we've built a huge reputation and expertise in running complex global research and design projects. We want London to be a hub for this work. With fantastic transport links and a global workforce, it will help us expand our reach. Here are some of the diverse challenges that we've worked on:
Our first client was Marriott Hotels. We looked after all their digital research that took place outside of the US. We helped them to double their digital revenue from China year on year - needless to say, we still work for them today.
For two years in a row, we've partnered with Google to produce their EMEA benchmarking report of the leading mobile sites.
We are currently running a complex piece of ethnographic research for CapPlus, looking at financial product opportunities in Kazakhstan.
An open door policy
Finally, we want an open door policy. A place where clients and friends can drop in when they need a creative environment in central London to work, or simply just for a coffee to chat about working with us.
If you are interested in our events or want to drop into the studio, send an email to hello@cxpartners.co.uk. We very much look forward to welcoming you!