Skip to main content
Working at cxpartners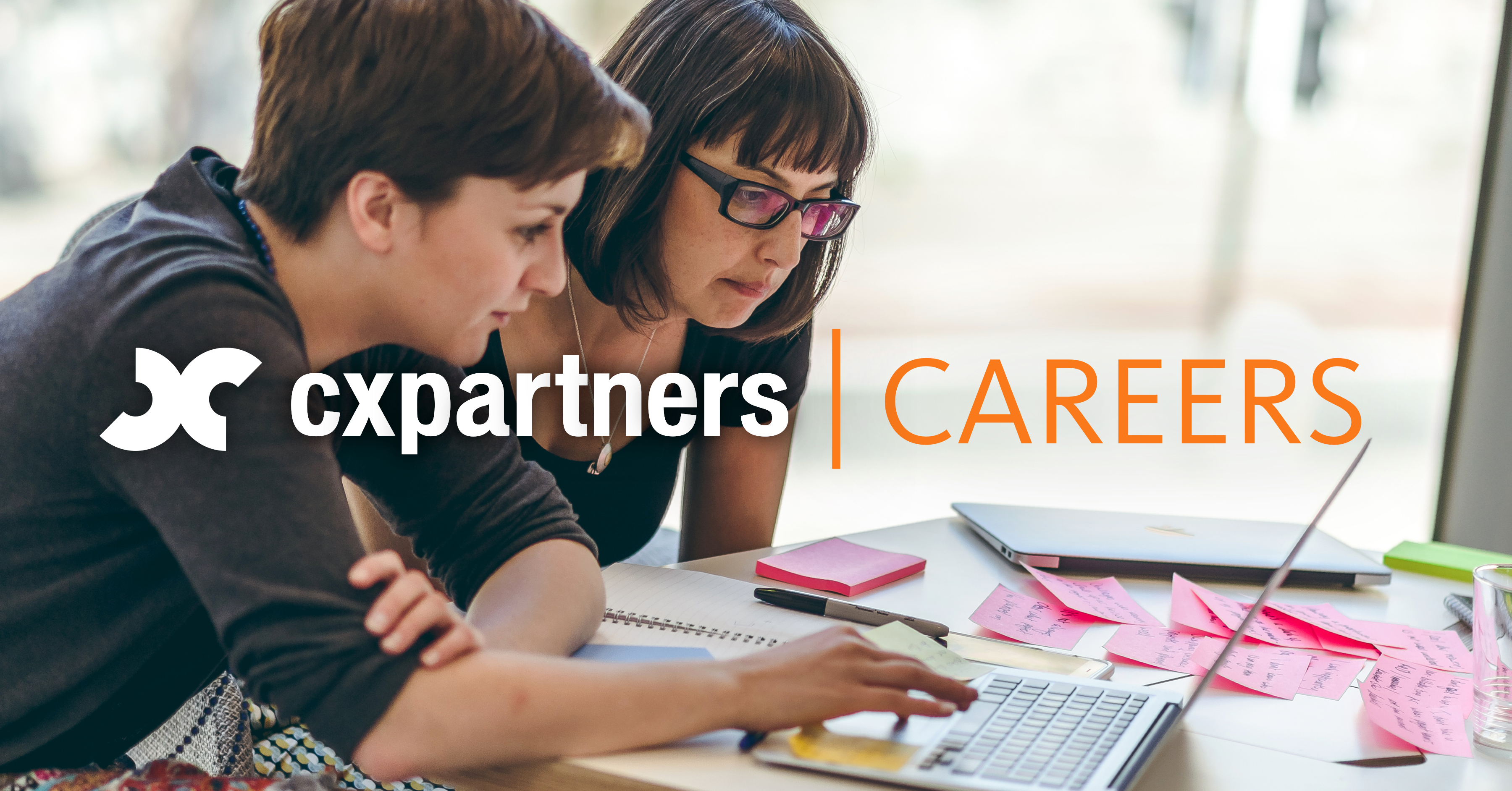 When I joined cxpartners after taking a year out to complete my Masters, I was keen to work in a place that was strong in service design. What came as a surprise, was the culture at cxpartners, and the spirit in which they really do believe in putting people first.
I didn't expect the team to support me in ensuring I am able to work towards my own personal goals, as well as those goals that are for the greater good of the company, that's pretty rare. Sophie, the Client Engagement Director, sat down with me and helped me draw up a clear and personalised development plan, which has given me a clear sense of areas which are core to my role, as well as those which can support my interests beyond this. By making this transparent and collaborative I feel more comfortable in my ability to influence the role that I play within the business. It also allows me to work on things that can help me to develop further, which highlights what I think sets cxpartners apart from other places I've worked. They have a genuine interest in, and believe in true 'collaboration' across everything they do and care about people as individuals and professionally.
Making the most of peoples' individual interests and giving employees a way to add value to the overall business, really works. This transparency and co-operation not only from within my team, but also visible support from the senior leadership team makes cxpartners stand out as a great place to work. It's hard to explain what you mean when you talk about something as ethereal as "culture" so the best way that I can explain what I like about it, is the people and the passion for the work. The work-life balance also enables me to ensure that I can do work I enjoy, without it being at the expense of my free time to see family and friends. Which alongside being given the room to evolve and grow is something that I think is very rare in this industry. It's actively encouraged here.
Check out our Careers page for live roles we are currently recruiting for.