Skip to main content
'UX Leadership Skills : A short guide for busy people' is now available
In an effort to improve my own leadership skills, I thought I'd collate a list of all the traits of great leaders that I've worked for and ended up presenting what I discovered at various UX conferences.
My talks seemed to resonate with people because leadership is hard and people often transition into leadership roles from practitioner roles without any formal training.
Spurred on by this feedback, I decided to self-publish an eBook on the topic to share what I've learnt.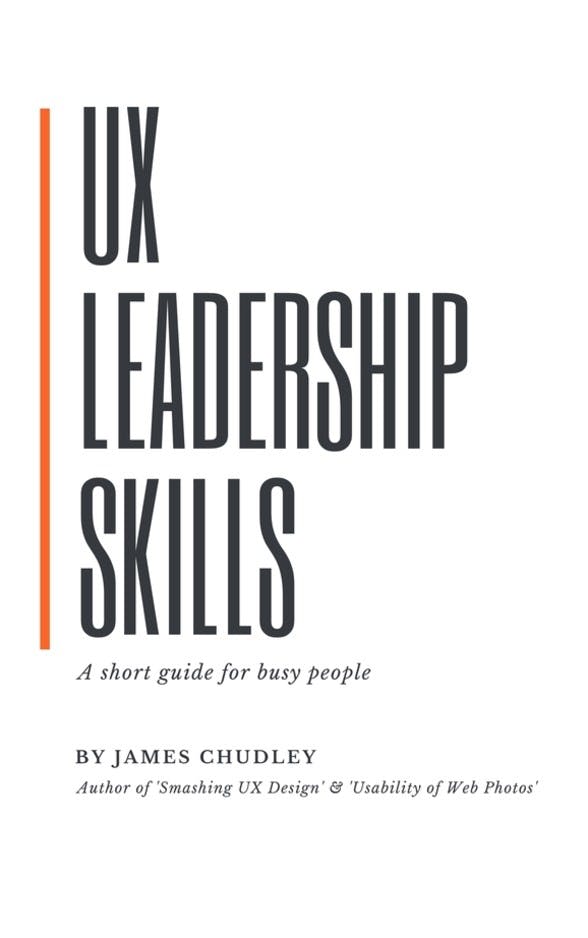 I find that I'm really good at buying 'work-related' books but rubbish at actually finding time to read them.
To resolve this problem, I decided to write something that anyone could read in less than an hour (current record is 13 minutes!), or dip into for reference as the need arises.
You'll find that there's no advice in the book that requires any form of superpower or an MBA to do. In fact, I bet you've already got the skills to put them to use in your own work.
Copies are now available to download from Amazon (https://amzn.to/2GYdGct) (£2.49)
Good luck!