Skip to main content
User-centred branding and visual design – how to get it right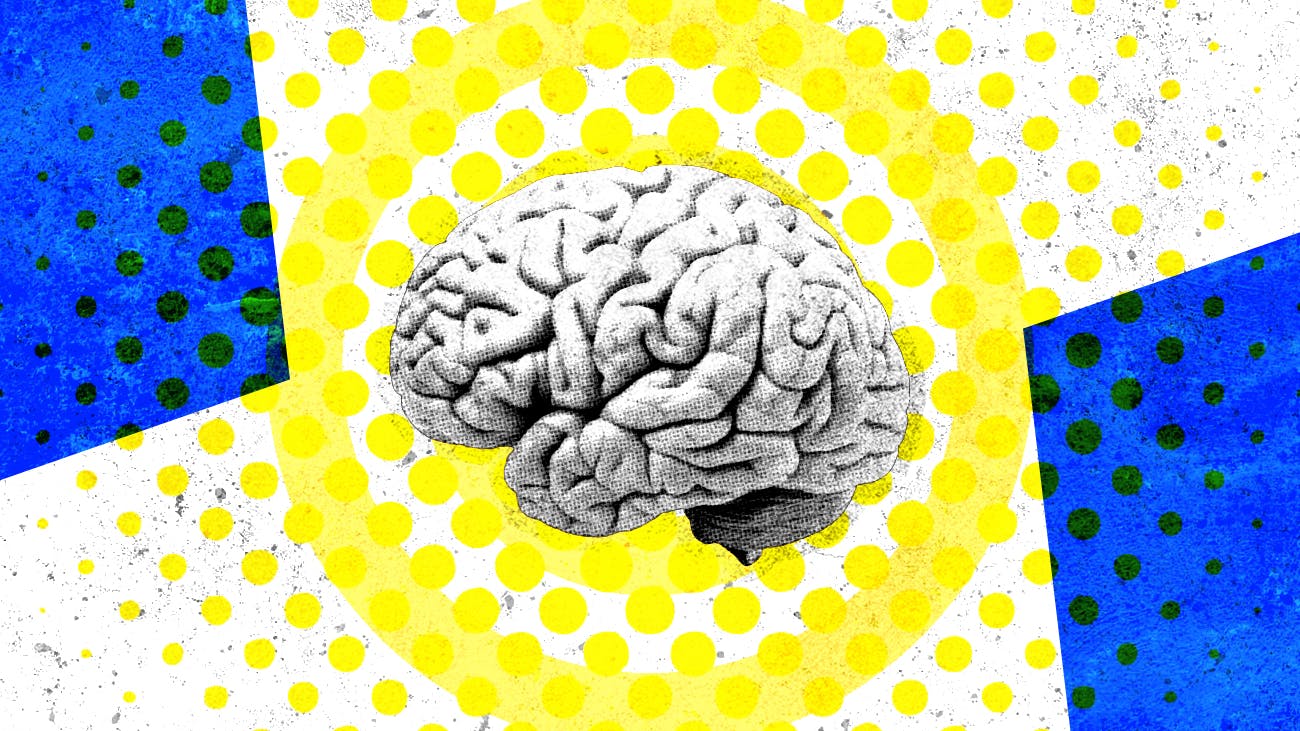 We recently rebranded and relaunched Talk to Frank, an online service provided by the UK Government's agency, Public Health England, as part of its mission to protect and improve the health and wellbeing of the population. First launched in 2003, Frank's aim is to reduce harm by publishing accessible, impartial information about drugs so people can make informed decisions about using them. 
The credibility of this service is everything. Some of Frank's users may have a sense of who's behind it, but if the redesigned brand experience whiffed of "The Man" most would outright reject it.
Refreshing a brand is tricky. Tropicana's blindly-launched identity redesign famously flopped, costing them an estimated £33 million. Weight Watchers' sudden shift to "WW" led to an earnings forecast that was less than half the level Wall Street expected, and the value of their shares plunged by 35%.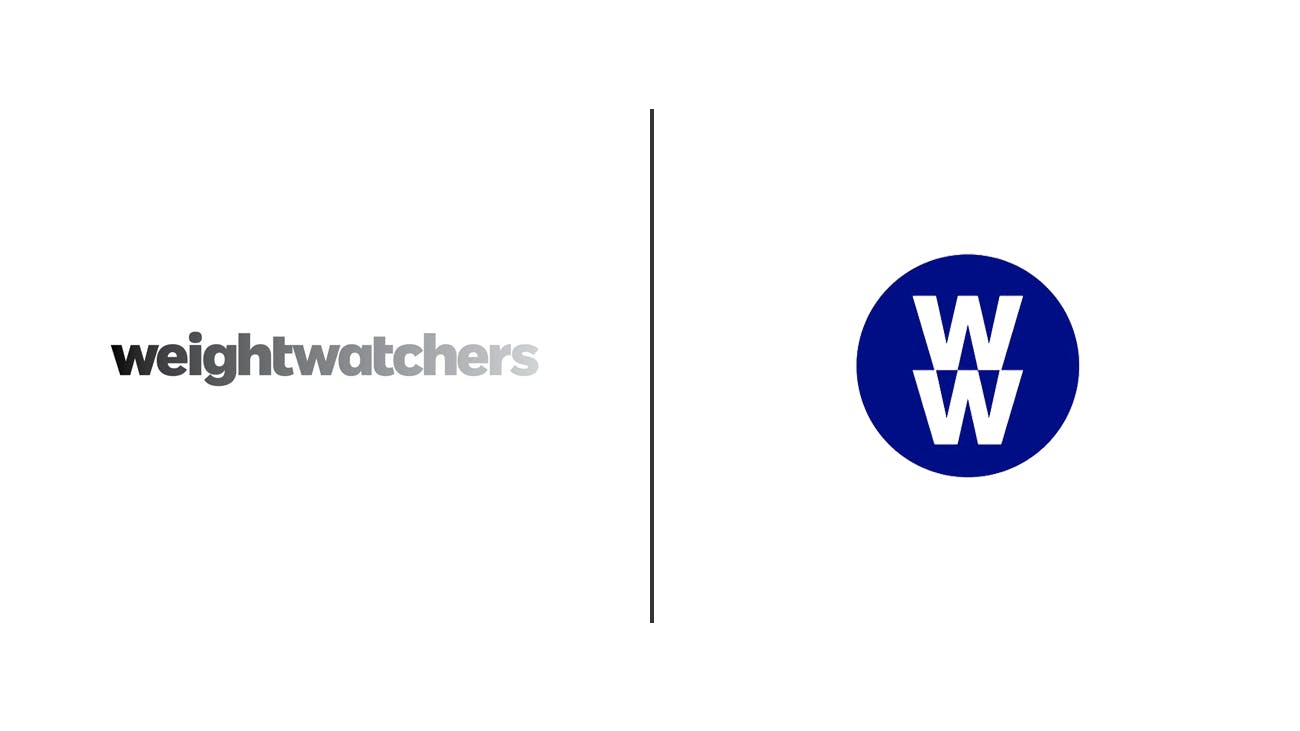 Arguably, the stakes were higher for the Frank refresh. The damage for Tropicana and Weight Watchers was financial and temporary while for Frank the risk was life threatening  – the key issue was not brand recognition but hard-earned trust in critical health advice and anonymity. 
Trust is a fragile thing – hard to build and easy to lose – and something we think about a lot (we've developed a trust model that helps us make sense of the complex reasons behind failures of trust). We couldn't afford to get the new brand identity wrong.
Fortunately, we didn't. When the refreshed service went live, website visits rose by 43% and more users reported finding the information they needed, earning our client praise from PHE's Chief Exec, Duncan Selbie:
This is prevention through digital technology at its best.
You'd expect the countdown to the relaunch to be a nervous time. But in truth, we were very confident – we had credible evidence that our designs would work.
How we did it
We put people at the heart of every project because it delivers results. We apply that core principle to all aspects of our work – including brand and visual design – to help organisations make big changes with confidence.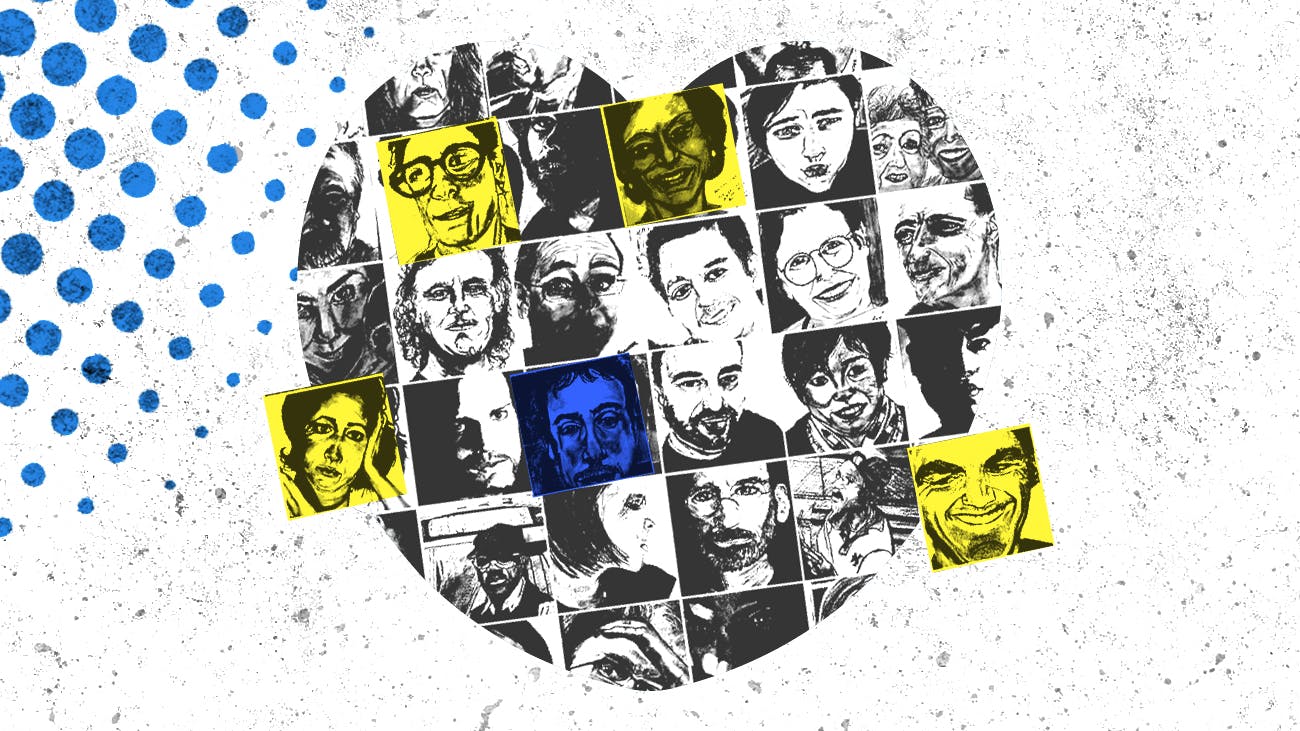 The fundamentals of user-centred design should be familiar:
Use primary research to understand user needs, constraints and opportunities
Explore creative solutions based on a clear understanding of the problems to solve 
Validate, refine and iterate based on user feedback
It's reliable because it de-risks change by filtering out the noise and bad ideas so you can focus on what really matters. It eliminates guesswork so you can design effective solutions more quickly. 
Our method for User-centred branding and visual design is built on that model, offering a proven alternative to the risk laden Ta-da! approach. 
While Ta-da! may seem a compelling option, it has an obvious flaw. It relies solely on the intuition, and so called genius, of a creative lead. Great if you're lucky enough to have a genius in your team, but – let's be frank – these people simply don't exist. Tropicana and Weight Watchers have learnt this lesson the hard way. 
The Talk to Frank relaunch, called for an altogether more pragmatic approach. We began with research to understand if the current brand direction was still relevant. Specifically, to understand:
How young people expect a drugs information service to feel
Whether the current look and feel met those expectations
From this we formed the elements of a new brand articulation that everyone agreed on: Brand Ethos, Brand Personality and Brand Experience Principles (below).
Youthful yet timeless
We don't rely on trends to give our youthful edge.
Approachable, supportive, accepting and real
We create a comfortable, open environment for inquisitive minds to learn
Straightforward but not clinical
Concise, to the point, with a welcoming warmth
Experienced but not preachy
We've been around the block, know the risks, but respect your freedom of choice
Understated urban edge
We have a subtle rawness. It helps us feel relevant but doesn't define us.
Credible to the core
We're relevant, up to date, of the time and profoundly knowledgeable
Impartial yet frank
We are remove any sense of authority or establishment and tell it like it is
Rather than feeling like a set of rules, these inspired our creative ideas and gave us criteria to keep us on track throughout research and design iterations.
Practice makes...
The underlying principles of user-centred branding and visual design are simple but, naturally, challenges arise in projects. We formed our method to help put the Smile back into banking in 2016, and have been honing it ever since. We figured it's about time we shared an update, so here are three key learnings:
1) Check your foundations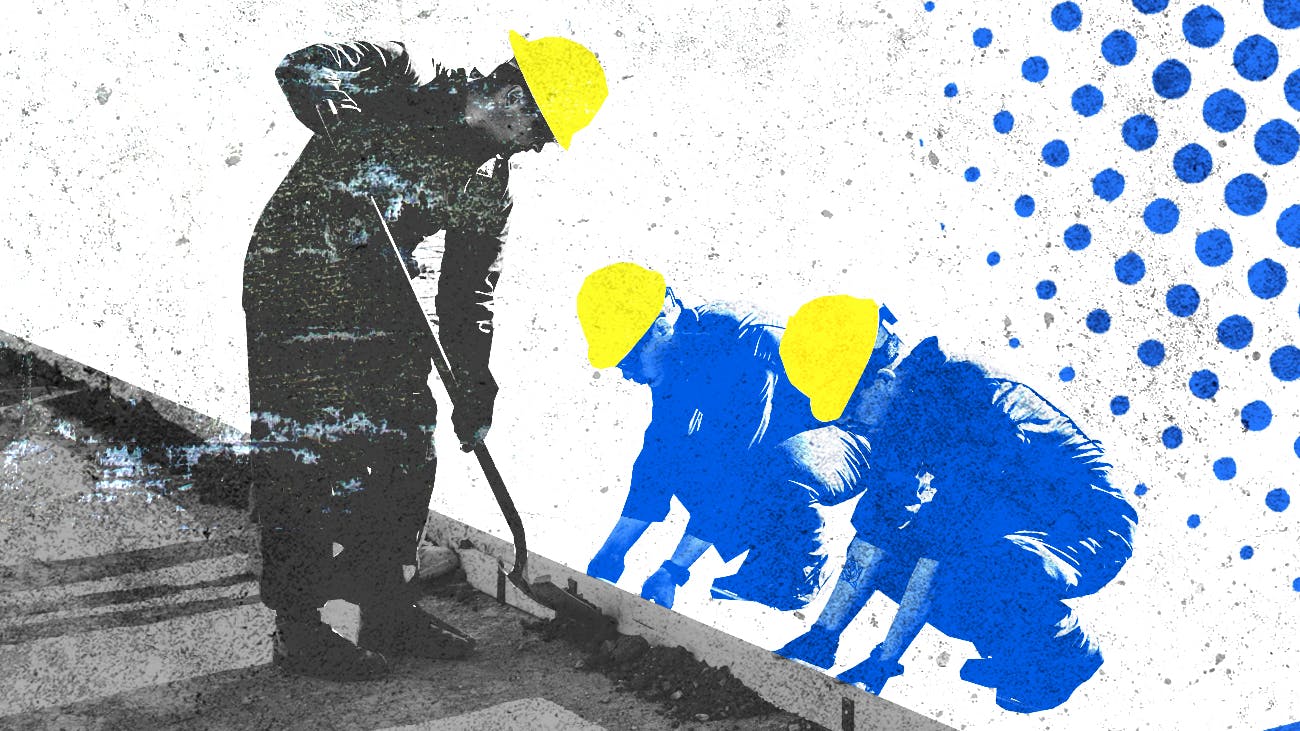 Buildings without foundations tend to fail. The same goes for designs created without a clear definition of the brand they're supposed to communicate. 
Lots of organisations believe they have these foundations, but surprisingly few actually do. Often they turn out to be superficial guideline documents bloated by rules. Rules about visual aesthetics. Some organisations don't even have that. 
Designers need the why, not the what. So, before diving straight into a design phase, take time to understand and fine-tune your brand definition. There are three distinct elements that formulate a strong brand:
Brand ethos: The foundational reason your organisation exists and what it wants to achieve
Brand personality: The characteristics of your organisation that you wish to communicate 
Brand experience principles: Practical guidelines to help you establish and maintain the brand experience across all touchpoints
We seek these out before even thinking about designing. And if they don't exist, we help our clients define them. They keep us true to brand through the design phase and – crucially – form the test criteria in validation research.
2) Reveal the gap early to build assurance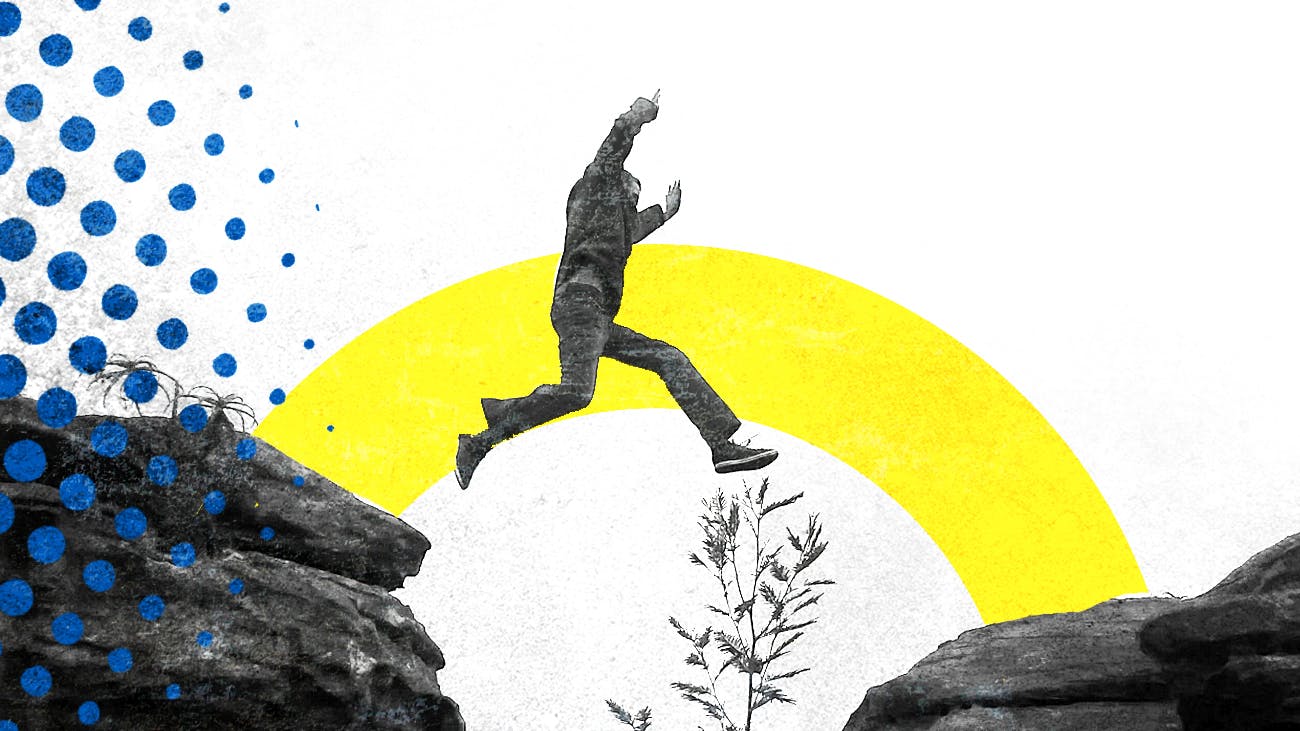 Branding and visual design is subjective. You'll need a way to build confidence with the people who have sign-off. You may need to start by getting people to agree that there's a need to change.
An effective technique is to "show, don't tell". Run user research to evaluate the existing outputs against your newly refined brand definition, measure the misalignment and circulate the results. Draw out user quotes to illustrate the real problems.
In an ideal scenario you will share designs with stakeholders regularly or – better still – loop them in as part of your project team.
People tend to be more critical of design work than any other discipline. It's likely they'll be on the defensive if you show them ideas last-minute. Don't shy away from critique or debate either. Face subjective feedback head-on and use research to answer any doubts with your designs objectively.
3) Use mixed research methods to stay on track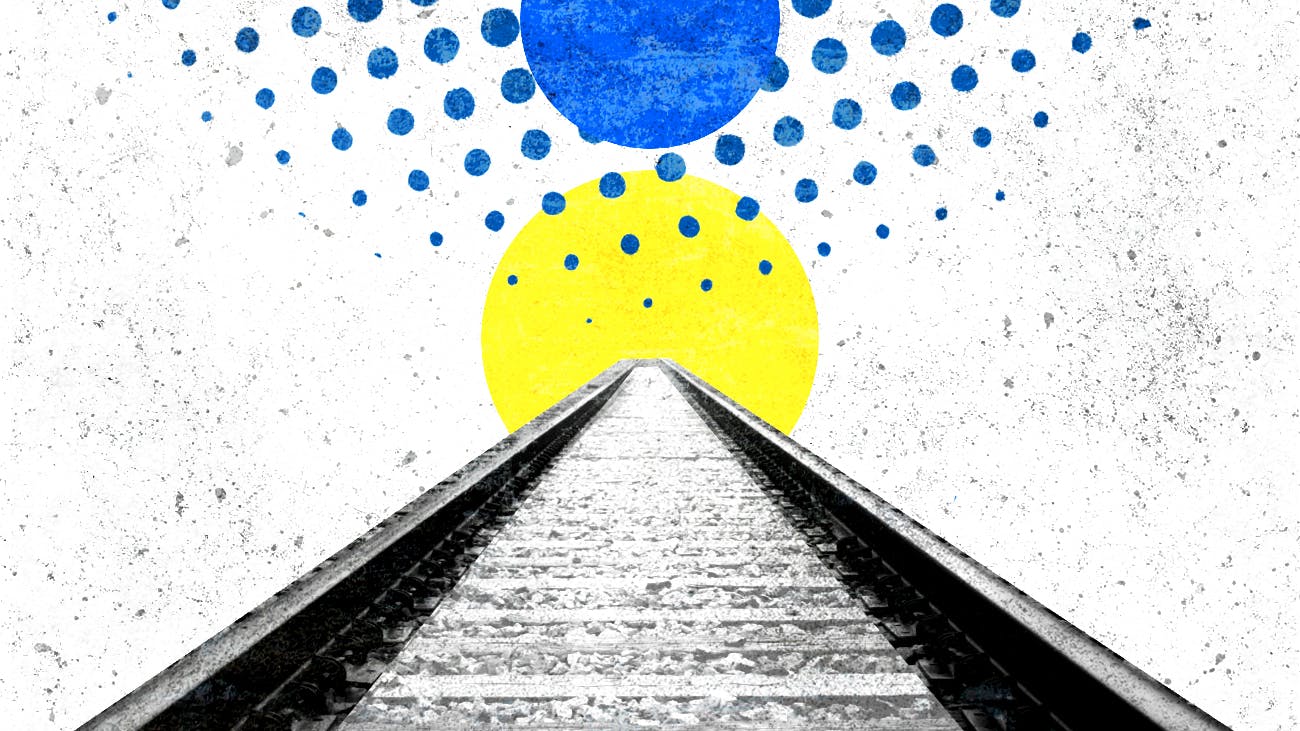 Being backed by large numbers is reassuring, and quantitative research forms a large part of our method. But simple surveys or off the shelf analytics will only scratch the surface. Be warned; a subjective question will give you a subjective answer. Done right, quant gives good clues but doesn't paint the whole picture. You'll miss out on a whole richness of insight if you rely solely on quantitative.
Run multiple rounds of research throughout your project. Use intelligent surveys to highlight insights and depth interviews to gain a deeper understanding. Develop your findings into clear, practical actions to help steer your design decisions.
Over to you
When you're planning your next big design project, remember there is a proven, cost-effective alternative to the risk-prone Ta-Da! approach. Whether your project risks your conversion rate, market share or the loss of faith in your entire organisation, user-centred branding and visual design can help you navigate that change with confidence. 
And if you're battling with the best way to approach it, or need advice, talk to us.