Skip to main content
cxpartners joins Sopra Steria
Richard: Sixteen years ago, Giles and I set up cxpartners. We built a company with a culture, team, and track record that we're proud of. Today cxpartners became part of Sopra Steria, the international information technology consulting firm. 
We, and our outstanding leadership and consulting team, will remain. cxpartners will be a stand-alone subsidiary business. Meanwhile, we'll be able to work incredibly closely with Sopra Steria and add our unique skills to its capabilities.
Why did you decide to do this?
Giles: We've always cared about our work and its impact. This move magnifies the impact of our work. It means we can do even more to help our clients and the people they serve.
Richard: We could have tried to increase our impact by spreading into other digital services. But what we're great at is human centred design. We wanted to retain our focus. So combining with Sopra Steria makes so much sense.
Why Sopra Steria?
Richard: For years, people approached us and made us offers. This felt like a different conversation.
What blew our minds was the range of capabilities we'd get access to: AI, Cloud computing, systems integration, and Sopra Steria's ability to deliver services at a huge scale.
Giles: I think there were three things that were important.
First, the culture, mission, and strategy lined up. Sopra Steria's senior management was asking 'how can our business make a difference to people?' and the things that mattered to them were things that mattered to us.
Second, they recognised that cxpartners needed to keep its identity and autonomy - that we needed to remain a little bit different.
And, third, we could both see how things fit together practically. For instance, like us they have specialisms in financial services, public sector, and commercial. We could see how our teams could plug into each other.
Those things are often challenges for firms that are acquired. But the answers felt obvious here.
Richard: And we just liked each other. Probably because we feel the same way about the work we do.
I think it's rare for an organisation of Sopra Steria's size to say that solving complex problems, and tackling crunchy issues is fun – but they did. We think that, too. 
Their willingness to explore new business models was also exciting and daring. We can bring a human element to that thinking.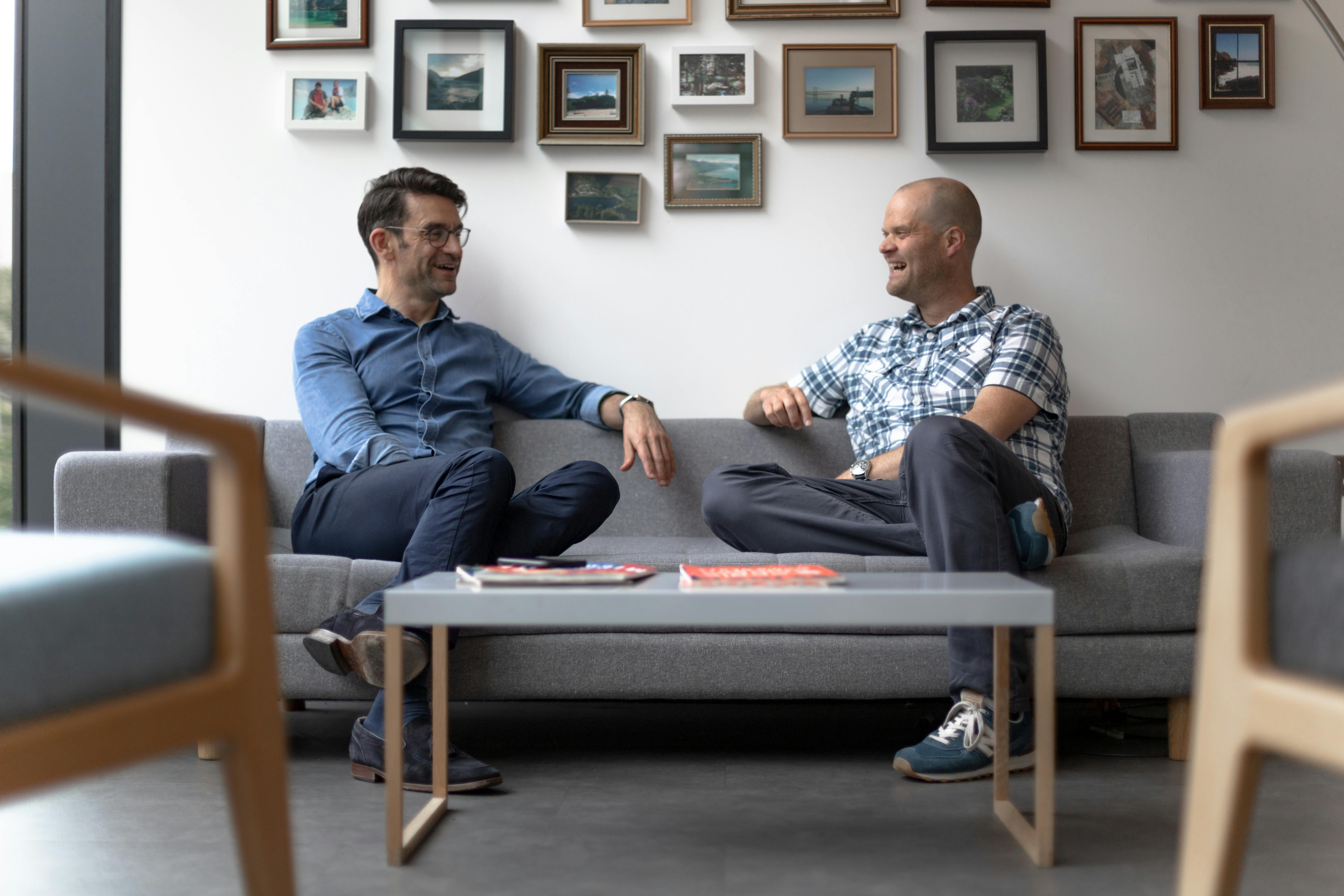 What does it mean for your mission?
Giles: It doesn't change the mission. We want to bring organisations into alignment with the needs of their customers. We keep on proving that doing so makes things better for customers, and makes our clients' businesses fly.
Richard: Yes - it opens up new and exciting opportunities to make a real difference.
What does it mean for your clients?
Richard: For our existing clients: access to incredible capability. We and Sopra Steria have already tried introducing each other as partners and our clients have been quick to see the value.
Giles: Sopra Steria's clients are saying that customer experience is at the top of their list of concerns. We can help Sopra Steria deliver even better solutions to those challenges.
What does it mean for your staff?
Richard: Our team stays in place - actually it's growing. They get to show what they can really do. Plus we'll become part of a design practice of over 300 people across Europe. That community can imagine the future of our industry.
What about the future?
Giles: Right now I know a lot of consultancies are trying to bolt on user centred 'best practice'. Which is fine - but sticking to 'best practice' just makes you the same as everyone else. Meanwhile the world is changing.
So there are aspects to our discipline where there is no 'best practice'. We're interested in those aspects because they're becoming urgent questions.
For example, they are the questions of scale: where today people are improving something like health insurance, tomorrow you have to expand your thinking to cover the idea of 'wellness'. They're the questions of intimate personalisation: where your next workout is tailored to you based on your fitness, and how your day's going. And they're the questions of how advanced technology, like AI, binds those things together in ways that leave individuals in control of their lives.
cxpartners' team is working on the human aspect of those problems, just as Sopra Steria is tackling the technological aspects.