Skip to main content
The new Consumer Duty – put yourself in your customers' shoes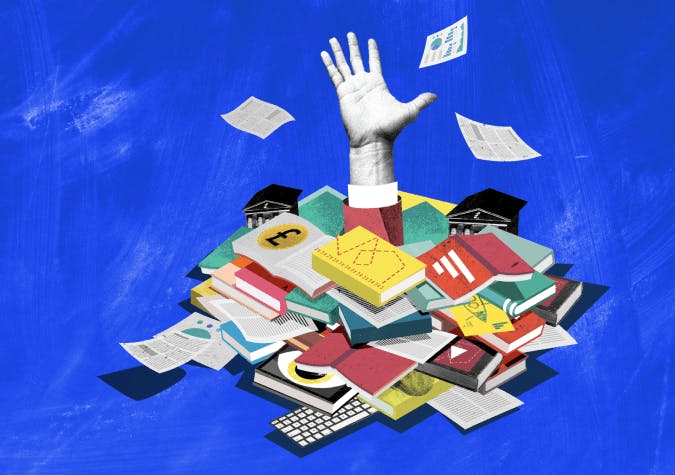 The Financial Conduct Authority (FCA) just published a 243-page update to its Consumer Duty consultation. Plenty to digest!
But one thing is clear: industry feedback has not softened the regulator's tone. Its latest press release declares intent to "drive a fundamental shift in industry mindset" and to "stop harm before it happens".
Big Words don't always mean Big Action, but FS firms might be wise to take these seriously, especially given tandem plans to relax supervisory decision-making rules – a move designed to enable more assertive enforcement action.
To recap: the Big Problem is that too many consumers are baffled by the financial services industry. Too many are making ill-informed decisions, getting poor value or achieving poor outcomes.
Join our free webinar on 1st Feb:
Among the fastest to respond to the FCA update were industry bodies delicately implying that the regulator should focus elsewhere – their firms already provide a lot of protection and have a hard enough job to do already thanks.
The last point has merit of course. As one frustrated Head of Propositions told us:
The compliance challenge goes across everything. And therefore you end up gold plating everything to try and make it as safe as you possibly can. Things take longer, things cost more and you're getting in the way of the customer.
And here's a Chief Digital Officer's lament:
We're now dealing with more regulatory change than we ever have done. It's easier to open up a gambling account in the UK than it is an ISA.
The updated consultation calls out firms that "benefit by offering low standards", which creates "an unlevel playing field" that penalises the virtuous.
For firms that consider themselves in the latter group, it'd be convenient to imagine that we're witnessing beleaguered-regulator-as-Travis-Bickle here – aiming its righteous crosshairs at a few cartoonish bad lads to show the world what it's made of. You've got nothing to fear if you've got nothing to hide, right?
But things aren't so clear cut. The problem isn't localised to a few obvious wrong'uns – it's industry-wide and it's insidious.
We see it all the time in our user research. However well-intentioned their employees might be, firms trying to compete at scale are prone to executional misdemeanours that significantly impair customer decision-making.
Here's an example. If you work in insurance, you probably understand how no-claims protection works. Everyone else? Not so much. Here's a fairly typical comment from a research project – the participant was looking at cover levels and add-ons for car insurance.
This is not my world! … I pressed 'no' for all of these. I didn't know what they were to be honest … It means nothing to me
The problem is more widespread than you think – no business is exempt. And it often goes unrecognised by senior managers.
Put yourself in your customers' shoes, see the world through their eyes
To prepare for the Consumer Duty, a solid first step might be to seek independent assurance from the user researchers in our specialist Financial Services team. Rather than providing another subjective legalistic interpretation of regulatory hieroglyphics, it will provide a clear view of your services as seen through your customers' eyes. You might be surprised by how things look.
The CEO of an international health insurer was.
It's been eye opening to see the end result and acknowledge how difficult we can make things for our customers. I'm talking about how many steps, how many interactions it takes for them to get things done. Seeing that joined together in one place creates a sense of urgency around how we can simplify things for our customers.
–––

We've got lots of ideas about how firms can respond to the Consumer Duty challenge. We'll be sharing them over the coming months, including a webinar on 1st February 2022 – sign up for free, or email stu.charlton@cxpartners.co.uk.
–––

In the meantime, here's something else that might help:
There are 6.3 million people in the UK with dyslexia and more than 4.2 million people for whom English is not their main language. How can you equip these customers to make effective decisions? (It's a lot of shoes to put yourself in.)
Our Strategy Director, Stu Tayler says that a one-size-fits-all approach won't cut it. In Beyond words, Stu shows how you can use alternative media formats to make your communications clearer, fairer and more inclusive.