Skip to main content
Designing for vulnerability: the copy-cat trap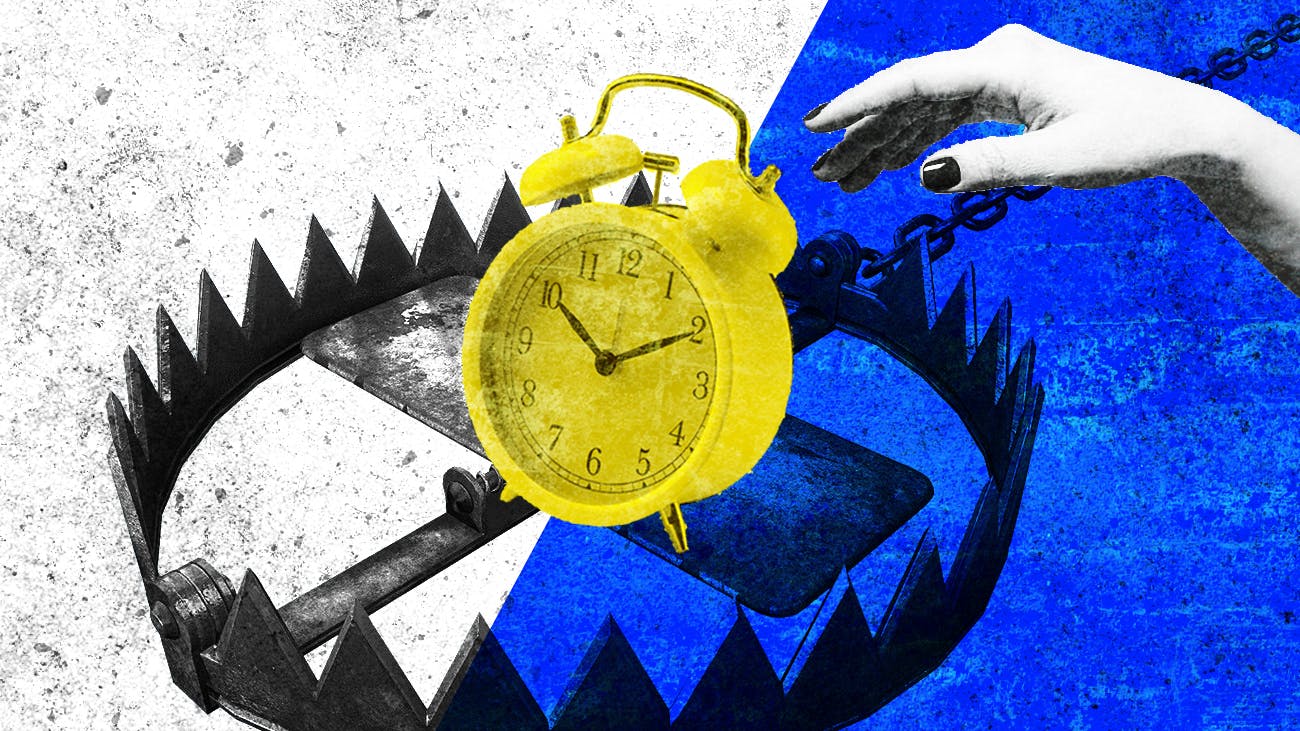 When we redesigned the Talk to FRANK drugs information website, we knew it needed to be simple and trustworthy. So we based our first designs on the Government's templates - simple, trustworthy, and widely tested. Our audience hated them. Why were these 'universal' designs wrong?
Let's step back…
Talk to FRANK is a service provided by the UK Government's agency, Public Health England (PHE). FRANK's purpose is to reduce public harm by publishing accessible, impartial information on drugs so that people can make informed decisions about using them. 
FRANK launched in 2003. Back then, its memorable marketing campaigns planted it into the young minds of the time and made it feel a part of the counterculture. The service became popular and trusted. But as time passed, budgets reduced and slowly it started to suffer.
Breathing new life into the service
So, late in 2018 PHE asked us to redesign and relaunch the entire service with two main objectives; make it relevant for young people today, and make it easier to maintain at a much lower cost.
As with all our projects, we took a user-centred design approach. The people we were designing for were in particularly vulnerable circumstances. They are often alone, confused, wary of asking for help (in case they get into trouble), and at risk of getting bad advice (which could have life altering consequences). From our early interviews we identified two key themes that our designs should address:
Simplicity: We needed to make the information easy to find, and clear to read so that it would work for someone in a state of anxiety e.g. a dark, noisy club or a bustling festival crowd.
Trust: The information had to be so reliable and dependable that people could trust their lives with it. 
We took a lead from live Government websites. They use a set of design templates with stripped back styling, clear tables of contents, minimal typographic styles, and short paragraphs. Naturally, we followed suit. We crafted a simple design aesthetic and marched confidently into user testing. 
Which brings us back to the start.
The copy-cat trap
Unsurprisingly, people had no problem with the information - they found the content easy to consume and understand. The issue was credibility. It was as though a tax inspector was explaining how to deal with the after-effects of ecstacy. The designs were misinterpreted - people assumed there was ulterior motive or message from 'The Man'. 
We had fallen head-first into the copy-cat trap.
We thought Gov web patterns would shortcut us to simplicity and trust. But in reality, they had the opposite effect. They undermined FRANK's credibility and stripped away the brand's personality. Without character, people told us FRANK felt formal, flat and forgettable.
Sometimes it's fine to be a Government department, official, and talking the same way to everyone. But sometimes audiences need to be handled with care. They need know that you understand them and that you are are engaging on their terms.
Being authentic
We believe that authentic brand experiences are only possible through a deep understanding of the people you're engaging. So, we brought FRANK's audience into the design process.
Using our brand analysis method, we tested and refined our designs with a mix of audiences. We paid particular attention to people in vulnerable circumstances. That meant going out of our way to talk to people who needed to be treated with care.
Through that engagement our designs evolved a richness and relevance that simply wouldn't have been there had we not taken the time to listen.
To do that we went back to FRANK's roots. We kept it simple, but we brought back the 'counterculture' feel. We wanted a 'home-brew' look and avoided anything that seemed too polished or official. Our audience started to trust FRANK again.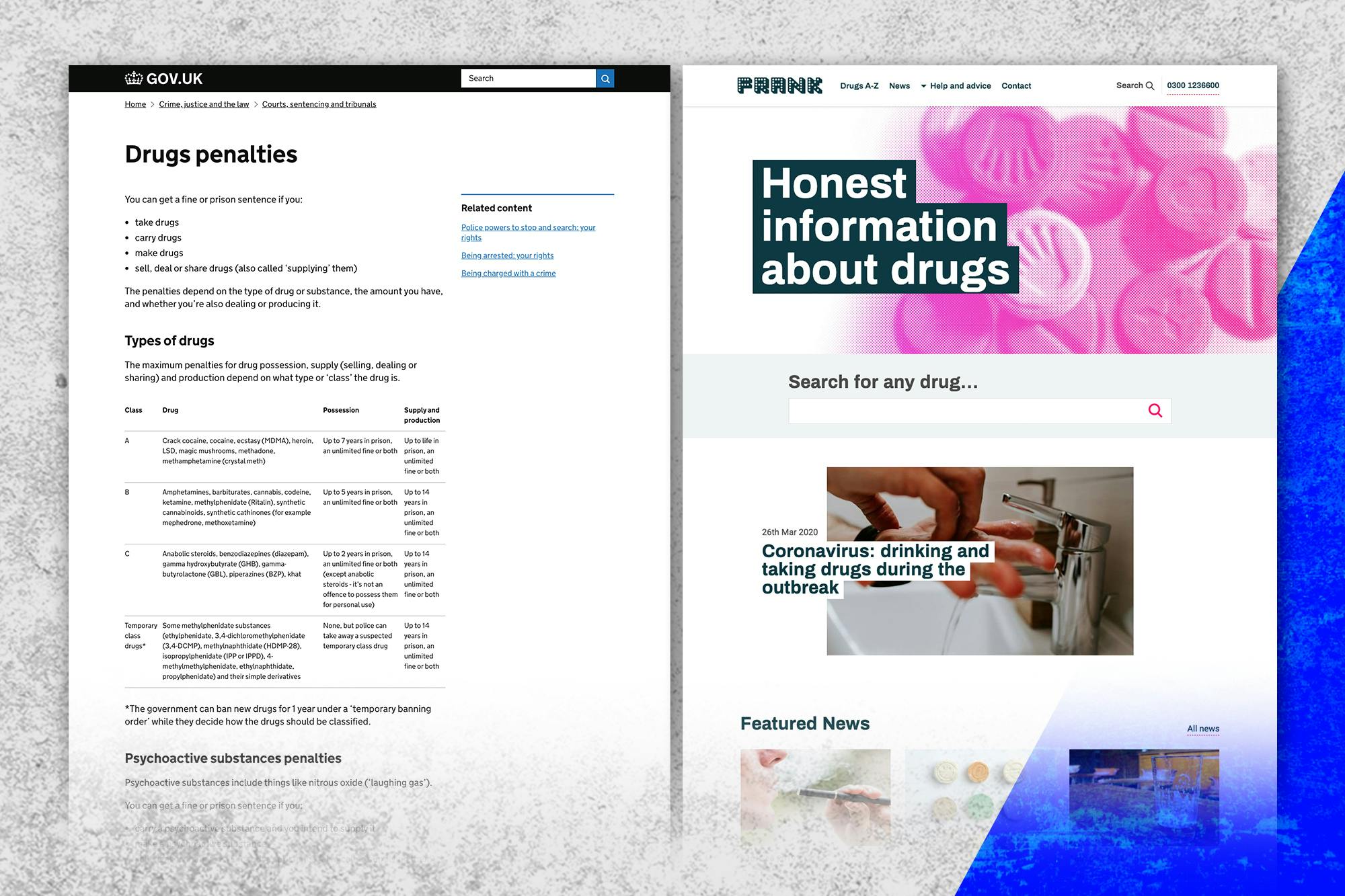 The existing content was meticulously rewritten to make it easier to consume. We removed what was irrelevant or off-brand. As a result, 15% more users reported they had found the information they needed.
We needed this information to be the first thing that someone would find if they were searching in an emergency. So we put in extra effort to make it work better with search engines. Sure enough, when we launched, visits rose by 43%. 
We designed the site to work for people with a range of accessibility requirements. Our strict testing process produced a 171% improvement in accessibility.
Designing for people in vulnerable situations means you have to go beyond 'common sense' solutions. To make Talk to FRANK usable and credible, we had to listen carefully to our audience.