Skip to main content
Reflections on SDinGov 2022
Off to Edinburgh we go!
The last week in September was busy for the Digital Government team at cxpartners. Seven team members travelled to Edinburgh for SDinGov 2022. After two years away from in-person events, I really enjoyed (re)connecting with people. Even though I definitely needed a few days to recover from a whole three days of it!
We were honoured to have two talks and a workshop selected by the programme team - which allowed us to share our experience with a wider audience. And we were so pleased with the discussions, feedback and questions all three sessions provoked.
If you missed the talks, you can find our companion blogs here:
We enjoyed being out and about as a team…we walked up the Crags at the foot of Arthur's Seat at sunset, we explored the city on foot and even ended up in the Student Union so that Chloe Langan could truly revisit her uni days!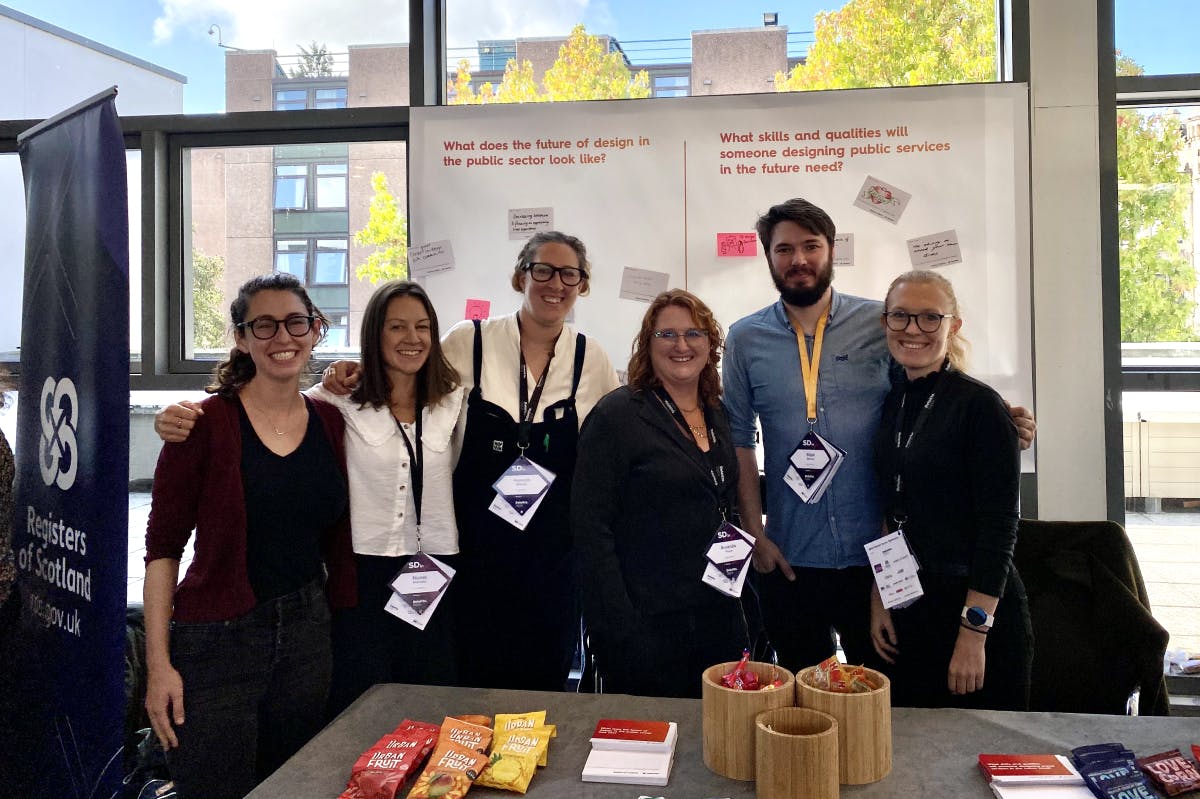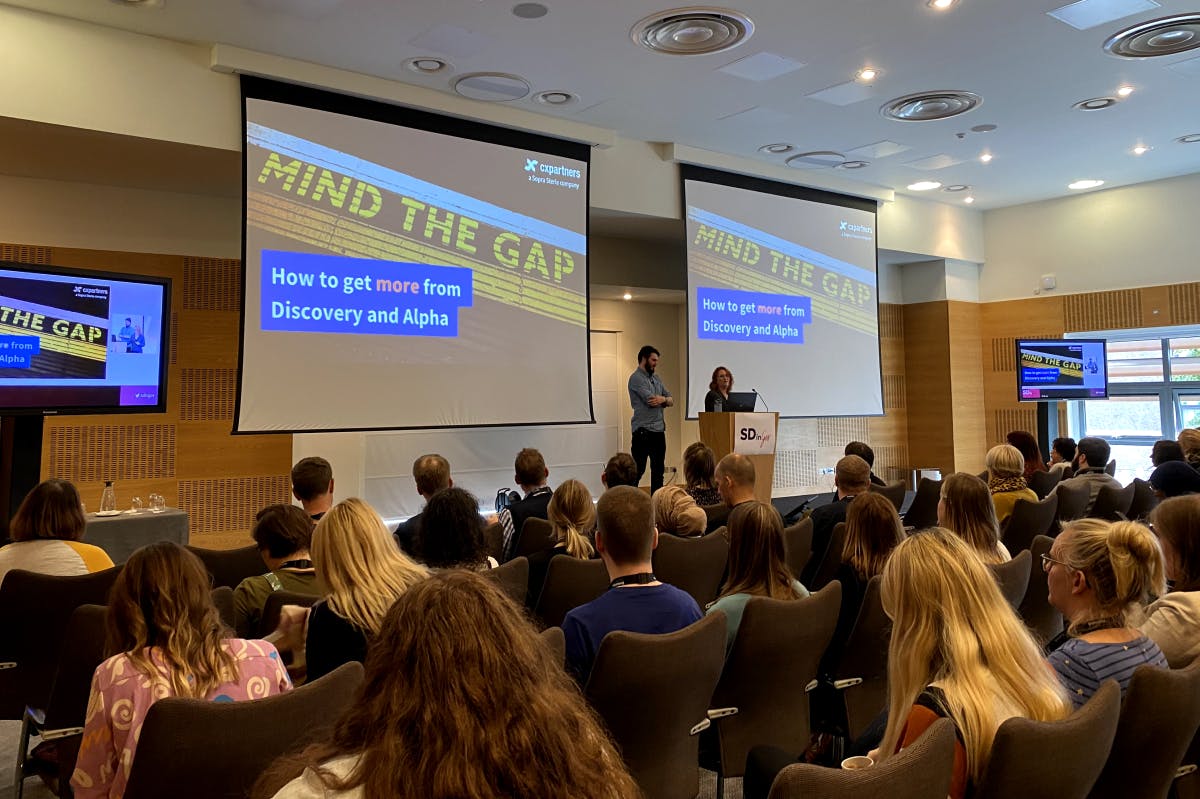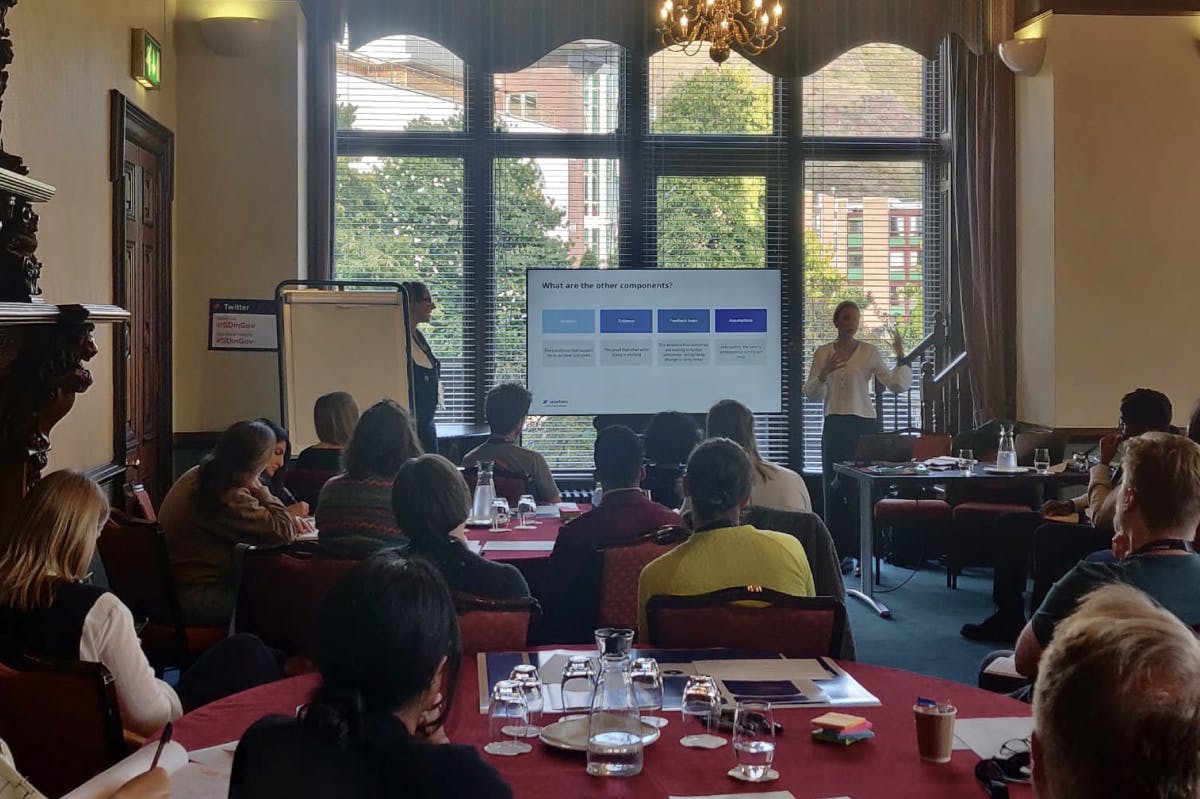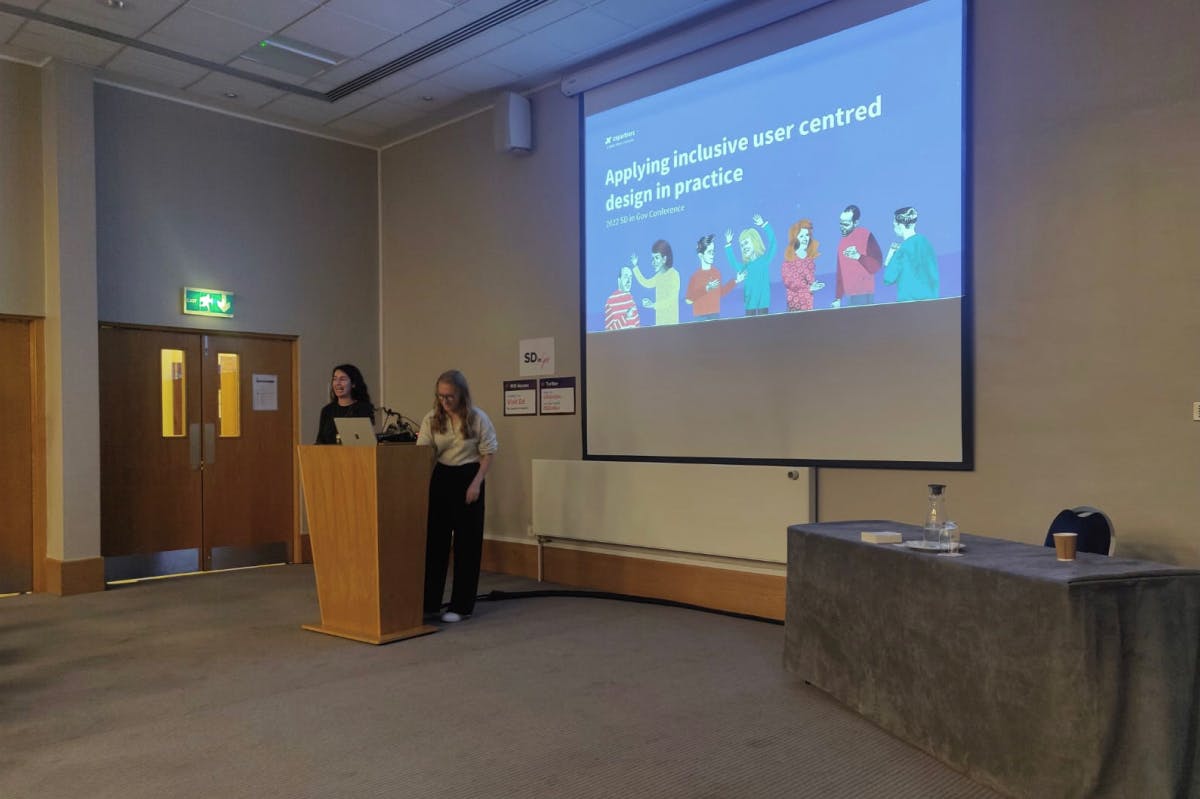 Reflections on the conference
What a great chance to really surround yourself with what's on the collective mind of people working on service (and user-centred) design in the public sector.
The programme was once again excellently curated with three Keynotes (Rebecca Kemp, Shabira Papain and Paul Maltby) and a significant amount of talks getting us thinking about the future and challenging us to do more - NOW -  to make design and the services equitable and inclusive. 
Embracing "Service Ownership" ("How service ownership can help deliver better policy outcomes" by Liam Hawkes and Charlotte Moore at the Home Office)
Understanding how they make funding decisions and writing business cases that meet those needs and tell the right stories ("Follow the money: service design & the Green Book by Kate Tarling and Andrew Greenway from Public Digital) 
Questioning if our artefacts and deliverables are enough and how we can make them work harder 
This all made me think about the impact and legacy of service design and how we ensure that services are delivered in the context of the communities that benefit from them, the organisations and people that deliver them and that we are always questioning our practice and the "rules" we follow.
Proud sponsors
We were also co-sponsors of the event with our colleagues from Sopra Steria. At our stand (in addition to handing out healthy snacks and sweets) we were asking attendees to tell us about the future of the public sector (through words or drawings) and the responses definitely got me thinking.
What skills and qualities will someone designing public services in the future need?
"Passion"
Based on the attendees last week - there is plenty of passion in our industry, sector and disciplines - but how can we ignite this passion in the teams and individuals that surround us?
We saw a trending theme about getting:
"Empathy" "Collaboration" "Co-design"
These are all skills out there in our disciplines now. How do we embed them more widely? With confidence? How do we recognise and use transferable skills and bring more people with diverse backgrounds into the industry?
"Appreciative of lived experiences" "Recognise and decrease tokenism" "Open to the experience of others"
One of the main themes of the conference was increasing the equity in design. One way to do this is to push ourselves to design for 20%. To speak to communities through people and organisations that understand and represent those communities. To check our biases and really listen. And act.
"Radical & revolutionary" "Vibrant sense of imagination"
After all, we're designers. We should challenge ourselves, our colleagues, our partners'. What we do is the status quo in many (not every) public sector teams - how do we ensure it doesn't become stale and rote?
What does the future of design in the public sector look like?
"User centred"
This shows that there is still work to be done. That all users are still not at the centre of all of our public services. That with our skills - design in the public sector needs to be closer to communities. More participatory and inclusive of different people and backgrounds.
"More non-designers using UCD principles to improve services"
Let's face it, there aren't enough of us to go around. We should be empowering our teams, colleagues, organisations to make good service design the responsibility of everyone.
"Iteration" and "Innovation" vs "Faster from ? to delivery"
These are two-sides of the same coin.
On one side we need space to try new things. Not be afraid to fail and iterate until we get it right. 
On the other - sometimes the value is getting from the problem space to delivery quickly and efficiently. To get services out into the wild to be used and to measure the success and the impact.
"I'd like to see service design moving into participatory democracy"
Services to systems. Policy to politics. Public sector to society. Can we navigate the scale and complexity that emerges as we look outwards from our specific services, single organisations to apply our skills and experience to the wider world and different spaces?
I, for one, am excited about the future and working with my super-talented team at cxpartners, our colleagues at Sopra Steria and our clients and partners to answer the big questions and continue to design equitable, usable and successful services. Want to know more about how cxpartners can help you? Get in touch - amanda.payne@cxpartners.co.uk
And before I go - see you all (and hopefully new faces) at the 10th iteration of SDinGov in 2023!