Skip to main content
Employee Spotlight: Anna Boscoe, UX Content Specialist
In this month's #employeespotlight, Anna Boscoe tells us how her background in Art and Anthropology led her to a career in UX, finding fulfilment in projects that positively impact people's lives.
Tell us a little about your background and experience
I grew up in Totnes, Devon. Totnes is a very vibrant, alternative town, filled with artists and musicians. It was a really special place to spend my youth. It's close to beaches and Dartmoor, so I spent a lot of time swimming in the sea and rivers. Art was always my 'thing'.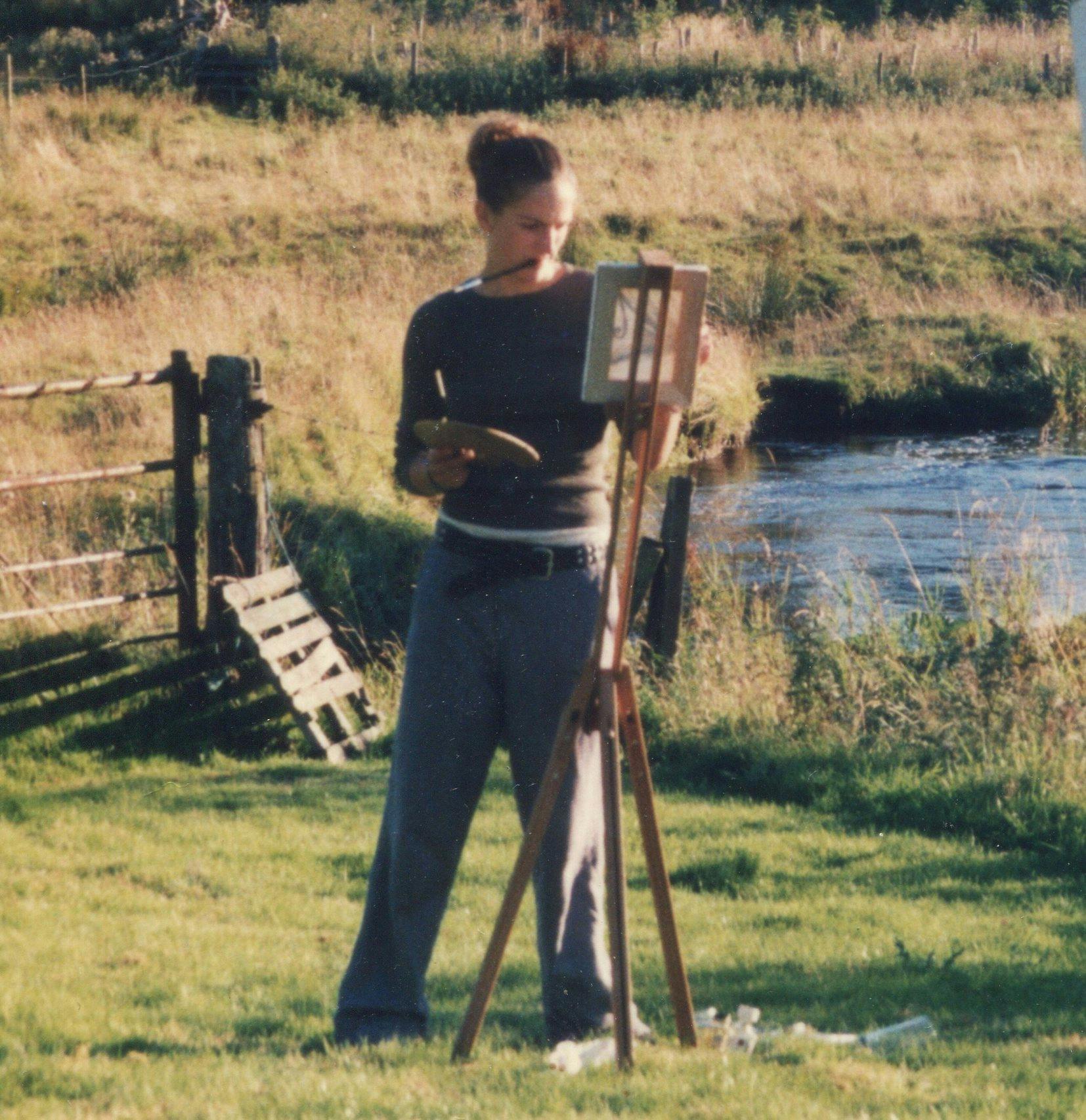 After doing Art and Photography 'A' Levels I completed a year-long Art Foundation course. I made mixed-media sculptures from waste metal with semi-translucent photos over the top. I was fascinated by the colours and marks on the metal.
I had my work exhibited in a couple of galleries and sold all of my coursework but found it difficult to continue without a workshop and the tools I needed. And besides, my plan was always to go travelling for a year before embarking on the next chapter of life. So I just focused on working and saving money to do that. 
I spent a year travelling through South Asia, Australasia and South America, which was hands down the best year of my life!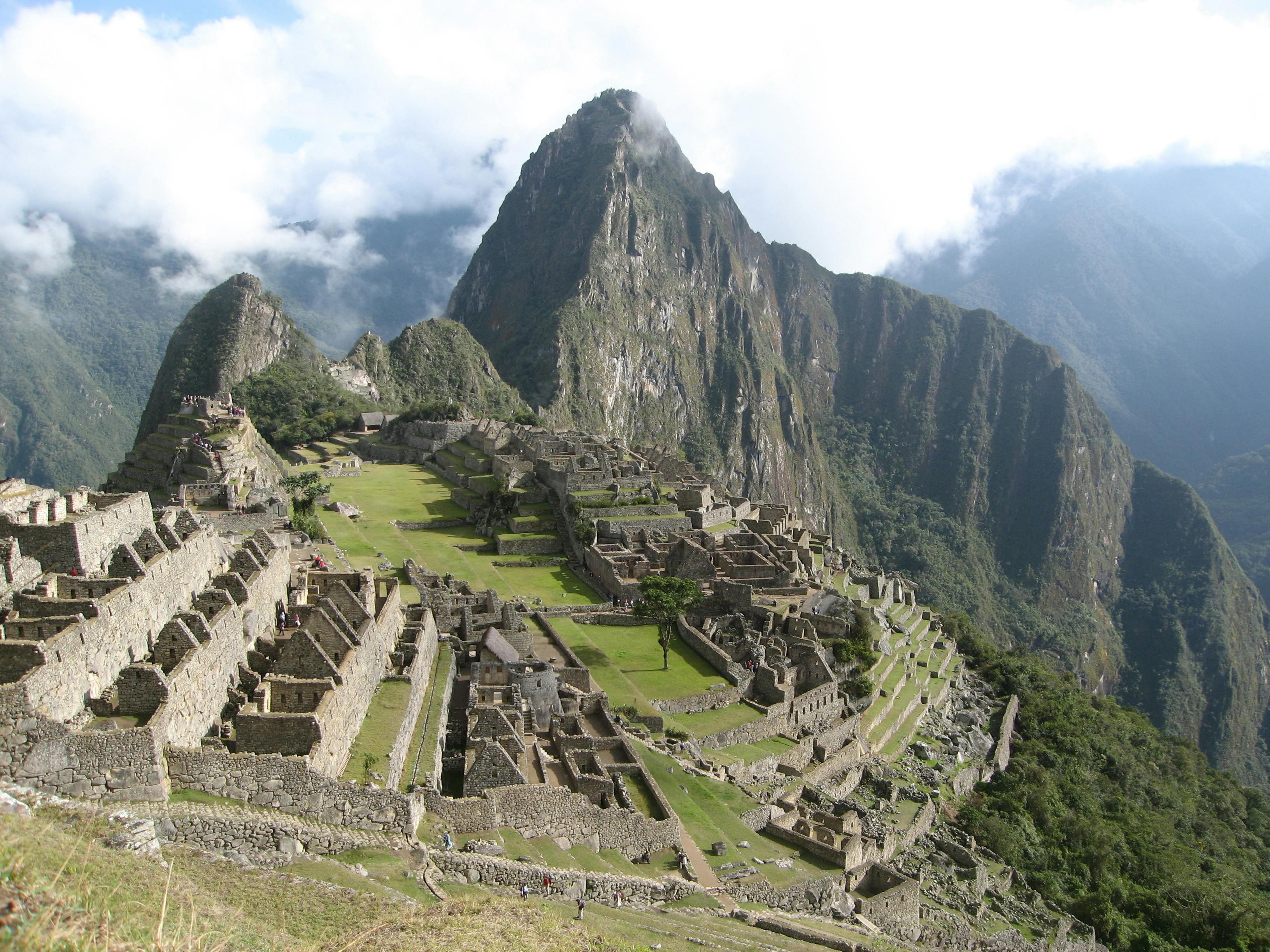 I felt totally inspired by the cultures I'd experienced and decided to do a degree in Social and Cultural Anthropology at the University of Sussex in Brighton to learn more. 
When I finished, I wanted to find a way to use my creativity and the knowledge I'd gained through my degree to do something that had a positive impact, but I wasn't sure where to start. 
How did you get into UX?
A few years after finishing my degree a friend who was a UXer invited me to a talk about 'Ethnographic research, Anthropology and UX'. The talk was brilliant and I felt like UX could be the perfect fit for my skills and interests. 
A year or so later, after moving to Bristol, I did some work experience at cxpartners and loved it. There weren't any openings for UX trainees at that point so I spent a year working as a Marketing Assistant in the hope that it would give me some transferable skills.
When a trainee position opened up at cxpartners I jumped at the opportunity. Needless to say, I got the job! 
What projects have you worked on that have had the biggest impact?
I spent 4 years working as a UX consultant. I worked on a real mish-mash of projects, from eCommerce to financial services. The ones I feel were most significant were for Bristol City Council. I felt like those projects had a very real impact on the people of Bristol's day-to-day lives. 
For one of the projects for Bristol City Council, we wanted to understand more about the lives of the people who use or engage with Care services in Bristol and to evaluate how a new proposed system would meet their needs. We also wanted to identify opportunities for the Care service based on people's needs.
We visited people in Care homes and their own homes, often speaking to really vulnerable people. It was very humbling, and I felt that by bringing the voice of the users to Bristol City Council, we made a big difference to people using the Care system.
Another Bristol City Council project that I particularly enjoyed working on was evaluating the proposed ticketing system for the new MetroBus. My colleague and I did some lo-fi paper prototyping using just printed designs of ticket types and ways of buying tickets to show people at bus stops. We learnt so much about people's feelings towards the new ticketing system with very little tech. It was also a lot of fun!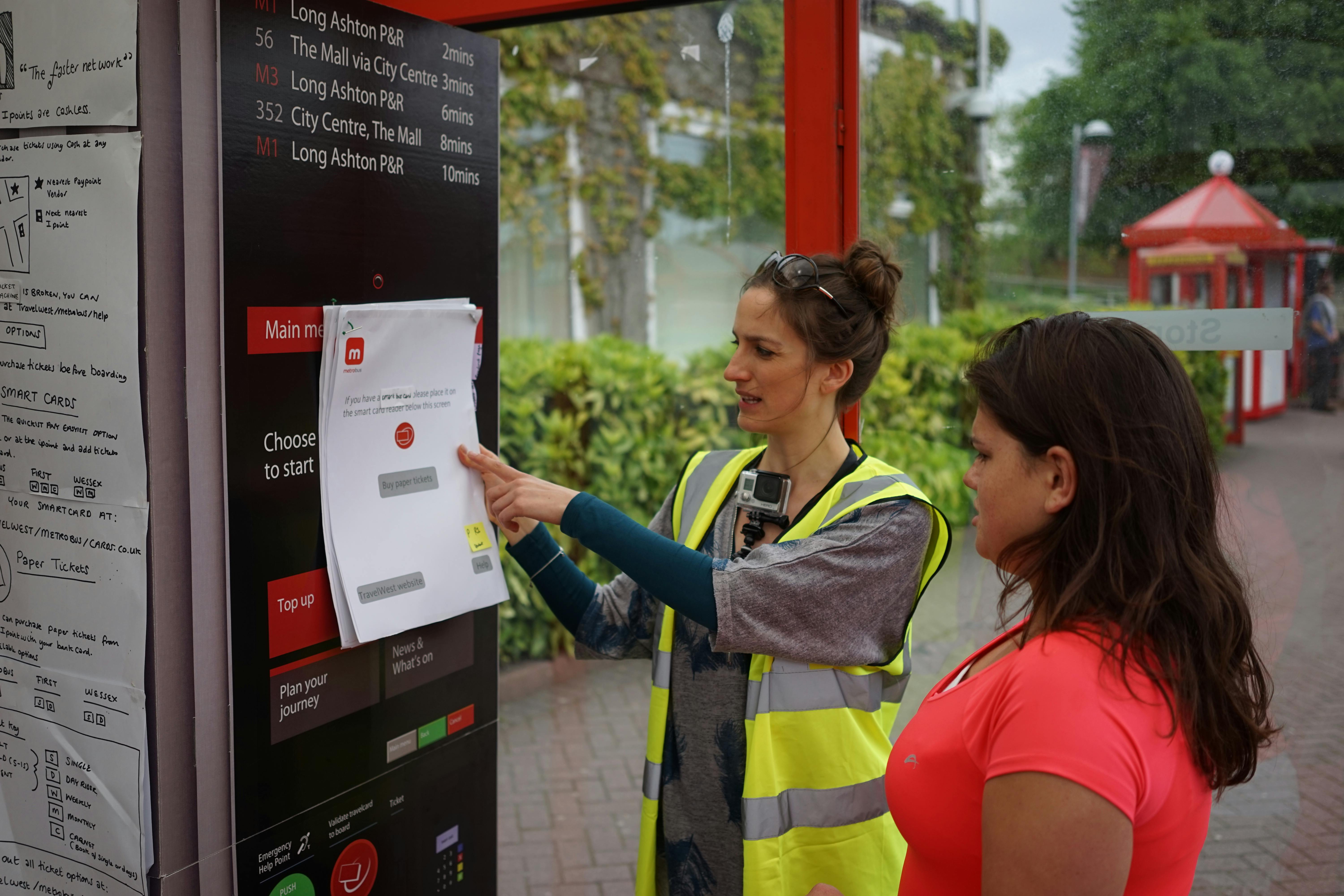 How did you get into being a UX content specialist?
In 2017 I had my son, who was born extremely premature and was very poorly as a result. So I took extended maternity leave to look after him until he was stronger. Everyone at cxpartners was so supportive throughout this period. I feel very lucky to be part of such a warm and caring organisation. 
I had a bit of a stop-and-start return to work because of the pandemic. And then in 2021, I developed Chronic Fatigue Syndrome. I could hardly walk or talk initially, and definitely couldn't work. So I spent the next year building myself up. Again, cxpartners were incredibly supportive and patient with me during this period. 
When I was ready, I started a phased return to work. Instead of returning to UX consulting, I needed something that was behind the scenes. So I joined the marketing team, writing UX content for our blog on a part-time basis. 
What is your favourite thing about being a UX content specialist?
I get to write about all sorts of interesting topics and collaborate with different people within cxpartners. So it certainly keeps things varied!
In particular, I enjoy writing about inclusive design. I love that cxpartners are so passionate about inclusive design and that we're putting a lot of effort into making our workplace and the work we do more inclusive. 
What projects really excite you at the moment?
I'm currently involved in the redesign of the cxpartners website. It feels good to be doing UX research again and it's super exciting seeing it progress.
In terms of content for the new website, we're focussing on stripping out any jargon and making our writing more accessible. It's a challenge but I'm loving it!
What do you like to do outside of work?
On my days off I make jewellery from scrap leather that would otherwise be discarded by the fashion industry. I set up a little hobby business called Lemoncello, selling at markets and online. I love using my hands to make things - it's a great antidote to screen work!
Why do you like working at cxpartners?
For me, the best thing about cxpartners is the people. The company is made up of talented, passionate individuals who want to make a positive impact in the world. We collaborate and support each other, which creates a great work environment.
It's such a cliché but cxpartners feels like a family. We look out for each other and support each other. We even have a 'Wellbeing' Slack channel where we share tips and resources and prop each other up when needed.
I can't imagine working anywhere else!