Skip to main content
The Customer Centricity Advantage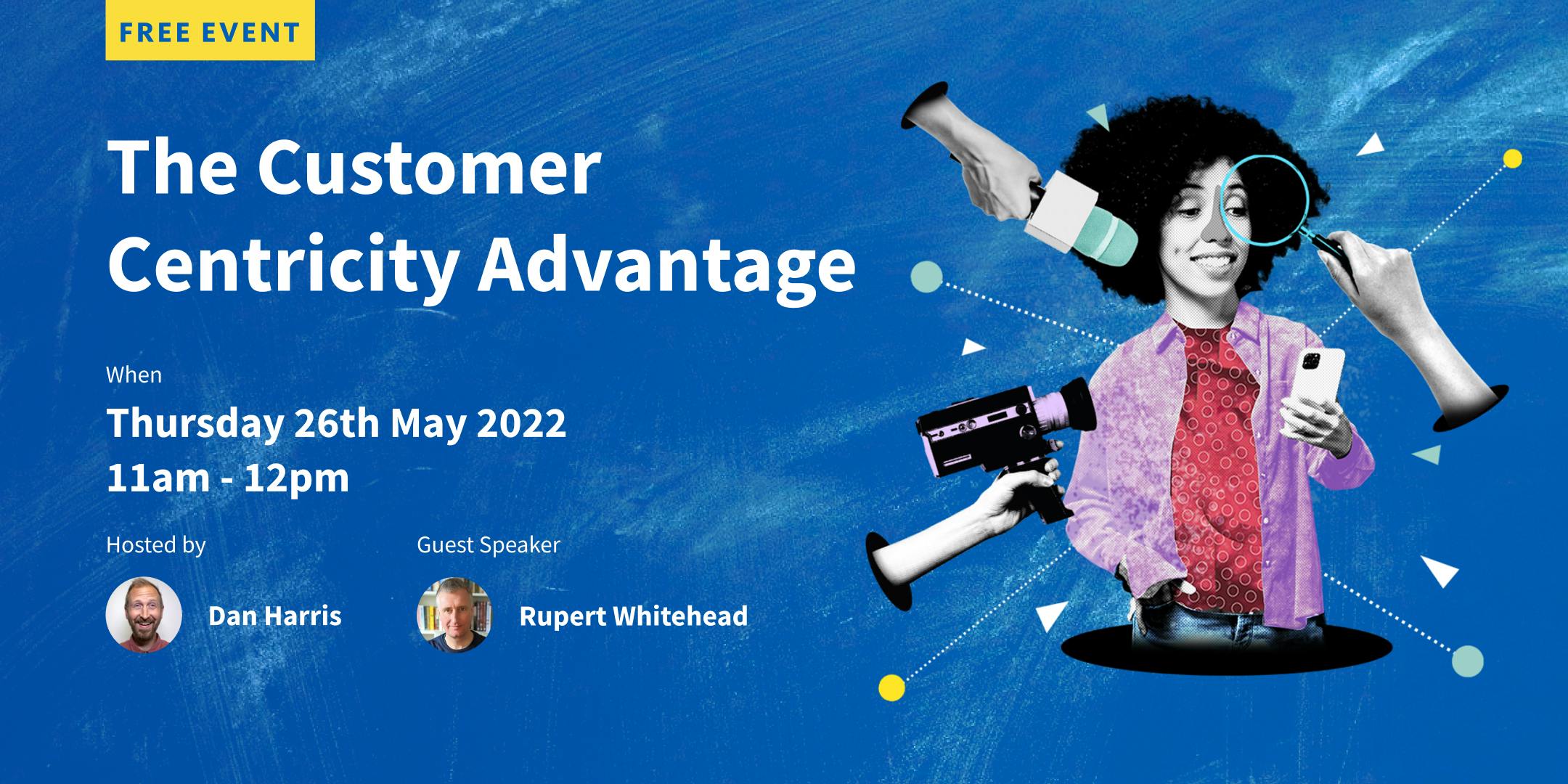 Join cxpartners and Google at our free webinar 'The Customer Centricity Advantage' on the 26th May where we will explore how to future-proof your organisation and improve agility through becoming a customer centric organisation.
––––––
––––––
About the event
In this session, we will take a deep dive into our customer centricity model, and the findings of our study into the customer centric maturity of Europe's most forward thinking companies. Our research found that customer centric organisations grow faster, have more satisfied employees and are more nimble.
This webinar will be your how to guide for making customer centricity a reality within your organisation.
We will look at:
Why transformation programs fail
How you adopt the agility of a start-up
Onboarding exec level sponsors
Your roadmap and next steps for actioning change
About the Customer Centricity Model
The cxpartners Customer Centricity study was commissioned by Google, and saw us engage with over 100 high-profile brands across 8 countries.
The white paper 'The State of Customer Centricity', collates the insights from the study to reveal groundbreaking findings. In the white paper, you'll find five key insights from our study that will help you to answer the question: how can we be more customer centric?
Alongside the white paper, we have launched an assessment tool which enables organisations to receive a Customer Centricity score and a personalised report of recommendations for how they can improve.
About the speakers
Dan Harris, cxpartners
This session will be hosted by Dan Harris, cxpartners' Practice Director, who architected the research study that generated the data for our white paper and provided numerous brands with access to personalised insights and recommendations to help them on their customer centricity maturity journey.
Rupert Whitehead, Google
We will also be joined by Rupert Whitehead from Google's Better Web team in EMEA. Rupert is responsible for creating better experiences on the web and works closely with partners and a community of Google specialists in the region to drive adoption of best practice. In his role he has seen the importance of having the right customer centric culture for good user experiences to flourish and commissioned the cxpartners Customer Centricity study.
Together, Dan and Rupert will discuss what Customer Centricity really means for your organisation, and how you can build your business case and roadmap to achieve it.