Skip to main content
Employee Spotlight: Isabela Gosav, UX Consultant
This months' #employeespotlight is on our UX Consultant, Isabela Gosav, who has been part of the cxpartners team for just over three months. In this blog she discusses why she chose this job in particular and what she loves about UX.
Tell us about your background and experience?
Growing up in the countryside, somewhere in the east-central historical region of Moldavia, Romania, I spent my days playing outdoor games or helping my parents, who had a farm. It was the only thing I could do, and I was probably part of the last generation who enjoyed the old childhood without the internet.
As my high school life gradually came to a close, I knew I liked art & design and wanted to become an architect. After researching and understanding better what it meant to be an architect, my desire faded. So I chose to have a break, explore life and search for what resonated with my personality, future vision or hobbies. 
This break led me to move abroad, and for five years, I called Italy my home. During this time, I worked in the hospitality sector, where I discovered my passion for people and good services, but it was still unclear what I could do with that. My love for design was still there, so I decided to move to the UK and find a way to combine my experience and passion for people and develop new skills to build my future path.
How did you get into UX?
I moved to London and began studying graphic design. While studying, I came across design thinking processes, which interested me but I wasn't sure of how to use that it other industries.
I felt fortunate to enrol on the graphic design course, as I was introduced to UX/UI design in my second year. Thanks to the power of the internet and the number of online resources, I started to study UX in my spare time and continued to follow this path.
Why did you choose this job?
Now more than ever, I find UX fascinating. It requires various skills and other disciplines such as human behaviour, psychology, product and visual design, research, data and many more.  
I like to think that the job I am doing bridges the gap between people and technology by understanding their needs and making the products accessible and easier to use for everyone. 
Another way of looking at my UX job is improving products to improve lives. Even if we talk about shopping, paying bills, managing your finances or planning the next holiday, these services require UX practitioners to enhance the end users' experience. I feel like a superhero on a mission to improve businesses that make other people's lives easier. 
While searching for a new role, I found many available jobs, but only a few caught my attention. Some aligned with my interests, others with my level in this career, but only one lined up a broader range of my values. That was cxpartners! 
I have strong personal and professional values that I can't separate because they define my role in society through my work. 
Empathy, making a positive impact on people's lives with what I do, learning new things all the time, freedom and flexibility, support with personal and professional growth, teamwork, diversity, inclusivity and good work ethics. These are just a few values I had when choosing my new workspace. 
The application process at cxpartners was straightforward compared to other companies and included two stages: a one-hour interview and an on-site exercise.
It's now been three months at cxpartners, and I have already worked on brilliant projects. When I joined, I was introduced to my line manager, Julia. She is not only an incredible human being but also has a lot of knowledge of the industry. Julia isn't just the line manager that helps me grow; she's also an inspiration for me. 
Everyone at cxpartners is willing to share and help with anything. Lots of resources to expand your knowledge and skills, but most importantly, THE PEOPLE make this place so magical. You will never feel the difference between a junior and a senior person. You will feel heard, and your opinion matters at cxpartners!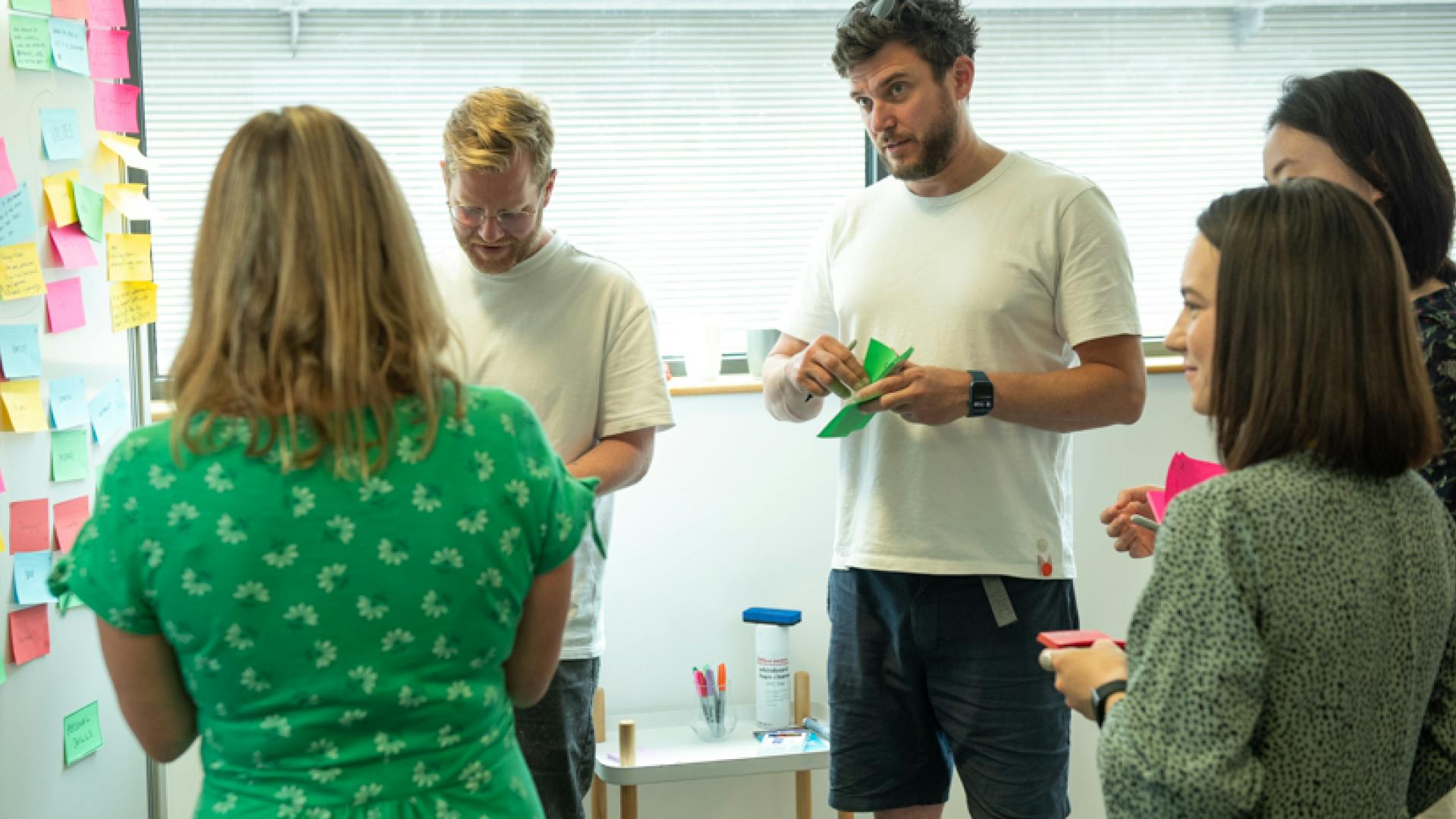 While it's always exciting to start a new role, I wondered if this level of excitement would remain. After three months, I realised this wasn't a dream; this was the reality. It's a safe place to work, with brilliant people, great opportunities to grow, and most importantly, I can positively impact people's lives, waking up feeling proud of my job every day. 
What's been a highlight of your time at cxpartners so far?
In July, I had the chance to join the summer conference in Bristol as cxpartners has offices in Bristol and London. I am based in London, and so travelling to Bristol to meet my colleagues in person was exciting. 
The day in Bristol brought me to the same room with people I had only seen on Zoom. After experiencing social distancing, I appreciate moments in-person with my coworkers more than ever. I can tell days like this are much needed to build connections, a deeper understanding of the culture and empathy across the team. 
In the morning, we gathered together to do a team canvas workshop. Seeing how open and transparent everyone talked about their needs and strengths made me adopt the same attitude. I left that room feeling safe, inspired and grateful for the people around me. 
After the delicious lunch in the office, cxpartners organised an offsite activity. We went axe throwing, which was the best part of the day. The activity involved everyone, and most people, including me, were extremely good at throwing the axe, even though we were all new to the sport. 
The activity itself was excellent, but what I loved the most was engaging with my colleagues in a different way than usual. The day was long, and we had so much time to socialise and learn about each other.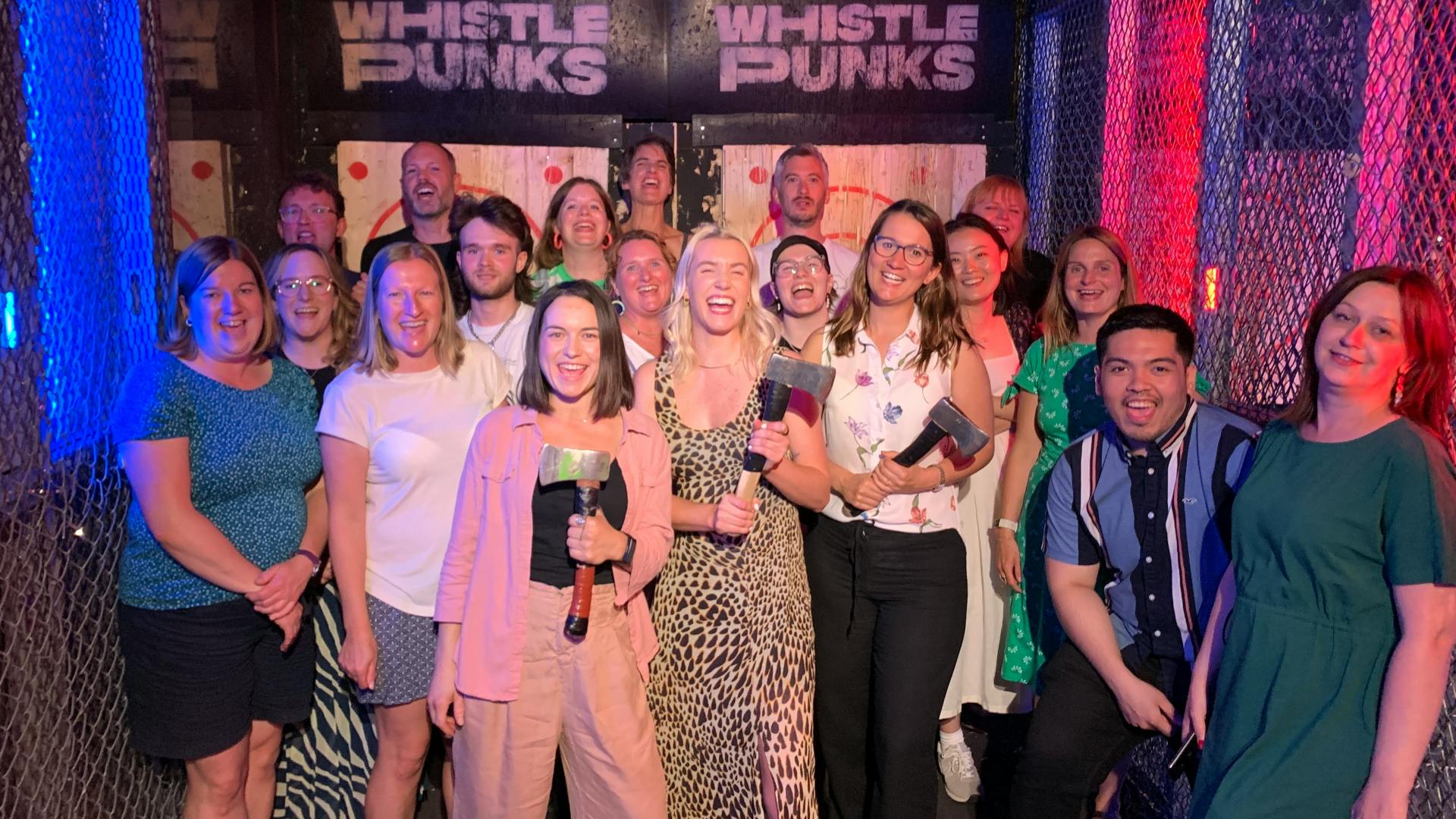 Would you recommend cxpartners to others?
Finding a good organisation that allows you to feel safe and supported nowadays is challenging. cxpartners does a great job on that. I wanted to feel secure and grow in a healthy environment. 
I would recommend cxpartners to anyone looking for diversity in terms of people and skills, who likes learning new things all the time, has big career goals and most importantly, wants to feel authentic and heard at work.
I'm happy to connect and share more about my UX journey. Feel free to get in touch via linkedin or drop me an email! Remember, be brave :)
Join the team
We're on the lookout for talented and interesting people. Take a look at our careers page to see what roles we're currently recruiting for. However - if your skillset doesn't quite match the roles listed and you're interesting in hearing more about working at cxpartners, still get in touch, we always want to hear from passionate and skilled people!