Skip to main content
Bootcamp: breaking down the basics of User Centred Design
Here at cxpartners, our mission is to transform organisations, services, and products by making them more customer centric. However, not everyone who comes to work at cxpartners has experience in user experience, or is joining as a designer. We have account managers, project managers, developers and people in our finance team. And, those like me who work in marketing. 
So, every half year we hold a two-day bootcamp. Our programme gives non-UX new starters an opportunity to gain an insight into how we apply our lean, agile, human centred approaches. It also enables new designers in the team to learn the techniques and ways of working that are specific to cxpartners.
We recently ran one of these sessions which was a great way to bring the team together and interact with each other in person after such a long time of working remotely. It allowed us to build better relationships, work with people we wouldn't usually interact much with and create a positive team dynamic.
Stuart Taylor, our Strategy Director, was one of the team members leading bootcamp. When asked why he thinks bootcamps are useful for new starters in particular, he replied:
"I think it's beneficial for consultants to understand a loose framework that we typically use so that they can then build upon and adapt to their needs. And it's useful for other team members to get first hand experience of our process – it helps us have a shared understanding so that we can communicate better. It also gives people some design thinking skills that they can apply to whatever roles they do at cx."
Encouraging innovation, collaboration and creativity
The bootcamps are two day-long workshops, during which we give the team an overview of cxpartners' User Centred Design process and a fictional problem to work through in small groups. The purpose is to empower and encourage everyone to use design to solve big (and small) problems in and around cxpartners and apply this approach in our own areas of work.
It helped us to:
Get familiar with the ways cxpartners work, and learn the tools that we use with our clients
Gain a shared understand of how to solve problems
Understand how we might incorporate the learnings from bootcamp into our own work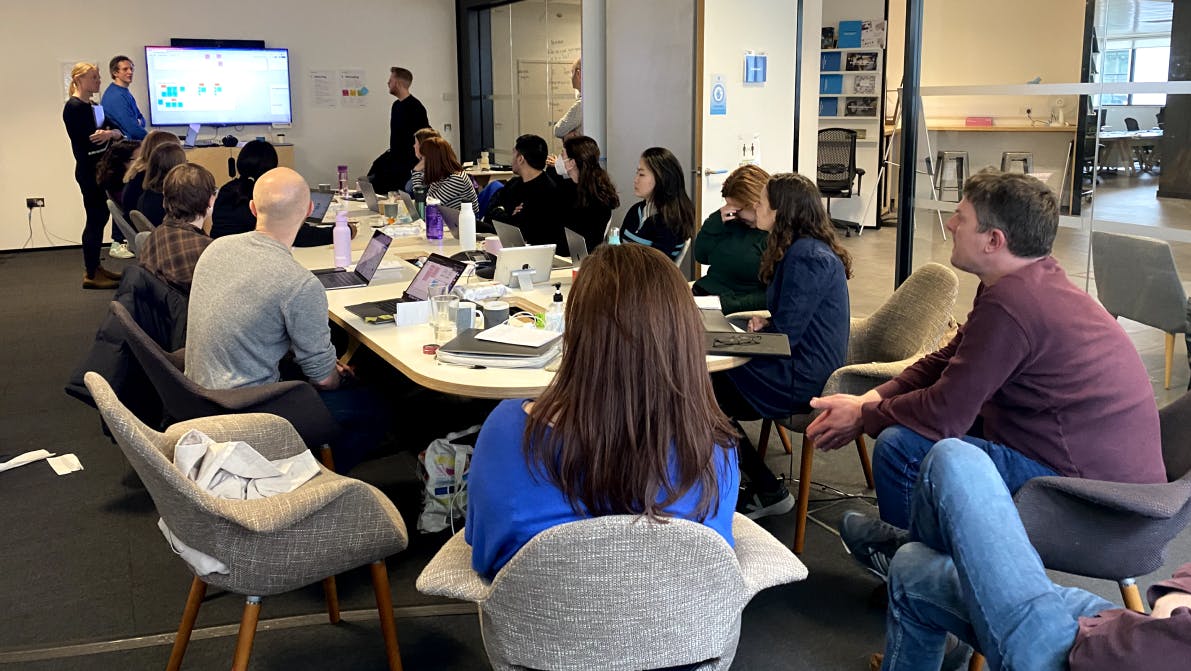 But what do the rest of the team think of it?
"Customer-centric organisational design change" can be quite the lofty set of buzzwords, until you attend one of these sessions! It was wonderful to step inside the world of what really goes on behind each and every design challenge that comes cxpartners. To work with our practitioners and to understand the methodology and detail taken into their approaches was fascinating and really made me see that cxpartners truly takes the time to understand what makes audiences tick! This is what allows us to create fascinating and most importantly, sustainable, organisational change."
"It was inspirational to see people from all areas of the business working together on a challenge (from UX design & project management to Marketing & sales). Events like this are crucial in understanding each other's skills and ways of working which will benefit all projects in the future."
"I thoroughly enjoyed bootcamp. The buzz in the air was inspirational and energising. I found myself wanting to learn even more and collaborate with new people."
"The bootcamp was a really collaborative and engaging way to work with different people across the pods. I got to know so many new members of the team and enjoyed sharing a creative process with others in person. Having done so many ideation workshops remotely, it was really refreshing to create physical prototypes and see it come to life so quickly."
Building relationships across teams
In addition to all the great work based activities, participating in bootcamp is also a brilliant way to get to know each other, build better relationships between people who don't tend to work together that often and create a more holistic team dynamic.
As Megan Simmons put it:
"There's nothing like being surrounded by creative, fun, brilliant, and silly people to feel empowered and inspired by your workplace!"
We always finish up our bootcamps with some fun outside the office. After our most recent one, we had a very competitive evening of bowling where the whole team could let their hair down and get to know one another on a more personal level.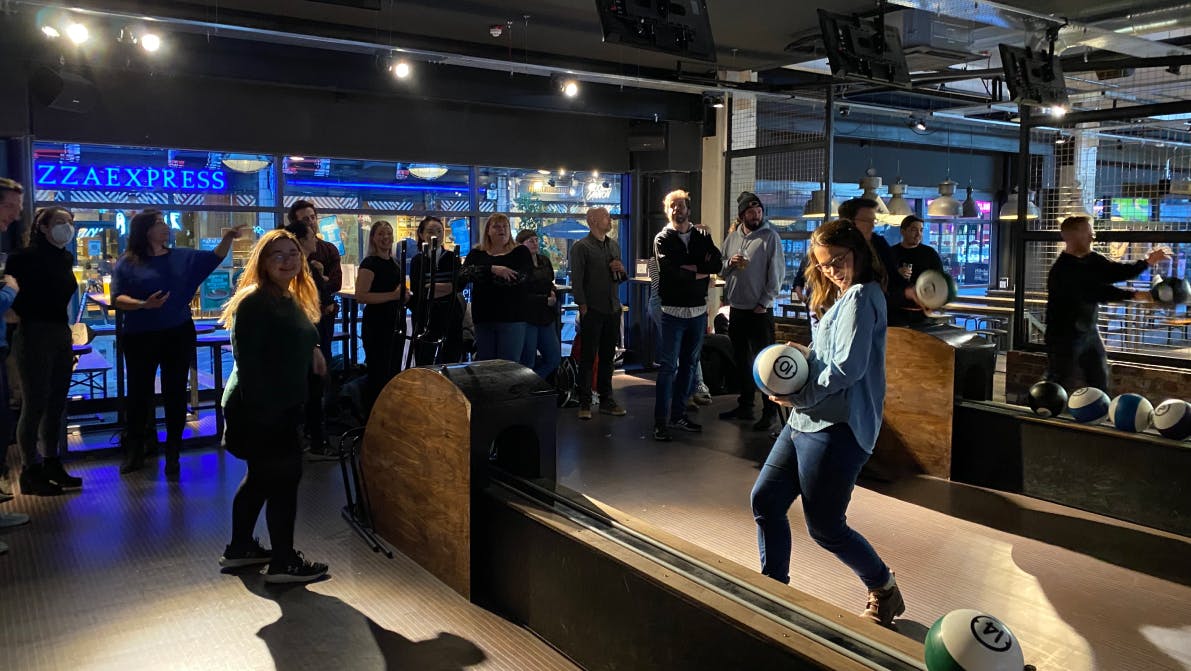 Client bootcamps
In addition to bootcamps for our internal team, we also deliver client bootcamps. These help kick start customer centricity programs to transform our clients' User Centred Design capability.
Get in touch if you'd like to discuss this further.
Join us!
We are growing our team and looking for brilliant new people to join cxpartners. 
We offer 'remote-first' working, with offices available in London and Bristol, and are currently recruiting for:
However, if you're keen to join the team but your skillset doesn't quite match the roles above - get in touch, we'd still love to hear from you.